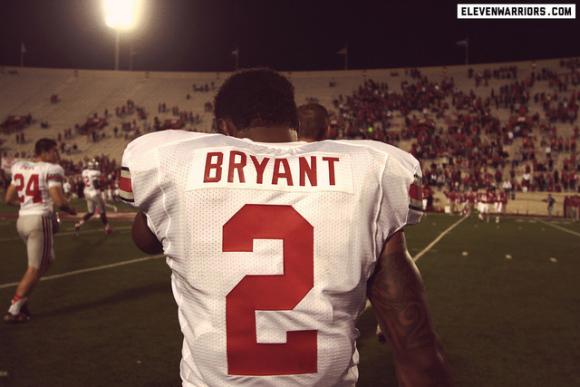 FORT LAUDERDALE, Fla. – There was hope from Ohio State that senior safety Christian Bryant would be granted a medical redshirt and extra season of eligibility. Apparently, those positive vibes have been extinguished.
On Thursday, head coach Urban Meyer revealed that Bryant's appeal to the NCAA was denied.
"I believe the appeal was denied," Meyer said. "Not sure if there's another one to come back for another year. He won't be able to play in this game. There was a little bit of outside hope, but the injury was pretty severe. I'm not sure there's another appeal process, but appeals haven't been very good to the Buckeyes recently."
That last comment was in response to Noah Spence receiving a three-game suspension for a violation of Big Ten rules. Meyer said yesterday that Ohio State was confident it would win the appeals process and Spence would be eligible for the Orange Bowl, but the Buckeyes came up losers in that appeals game as well.
When discussing the defensive woes that have plagued Ohio State this season, Meyer pointed to Bryant's injury, noting that he was a good player and the team spokesman inside the locker room and on the field.
Bryant played in five games before breaking his ankle against Wisconsin. NCAA rules state a player cannot receive a redshirt year if they have participated in more than 30 percent of their team's games. But Bryant also missed five games during his freshman season. When combined with 2013, he essentially missed an entire season of his career due to injuries.
It's possible Bryant's undoing was playing in the Sugar Bowl during his freshman year.