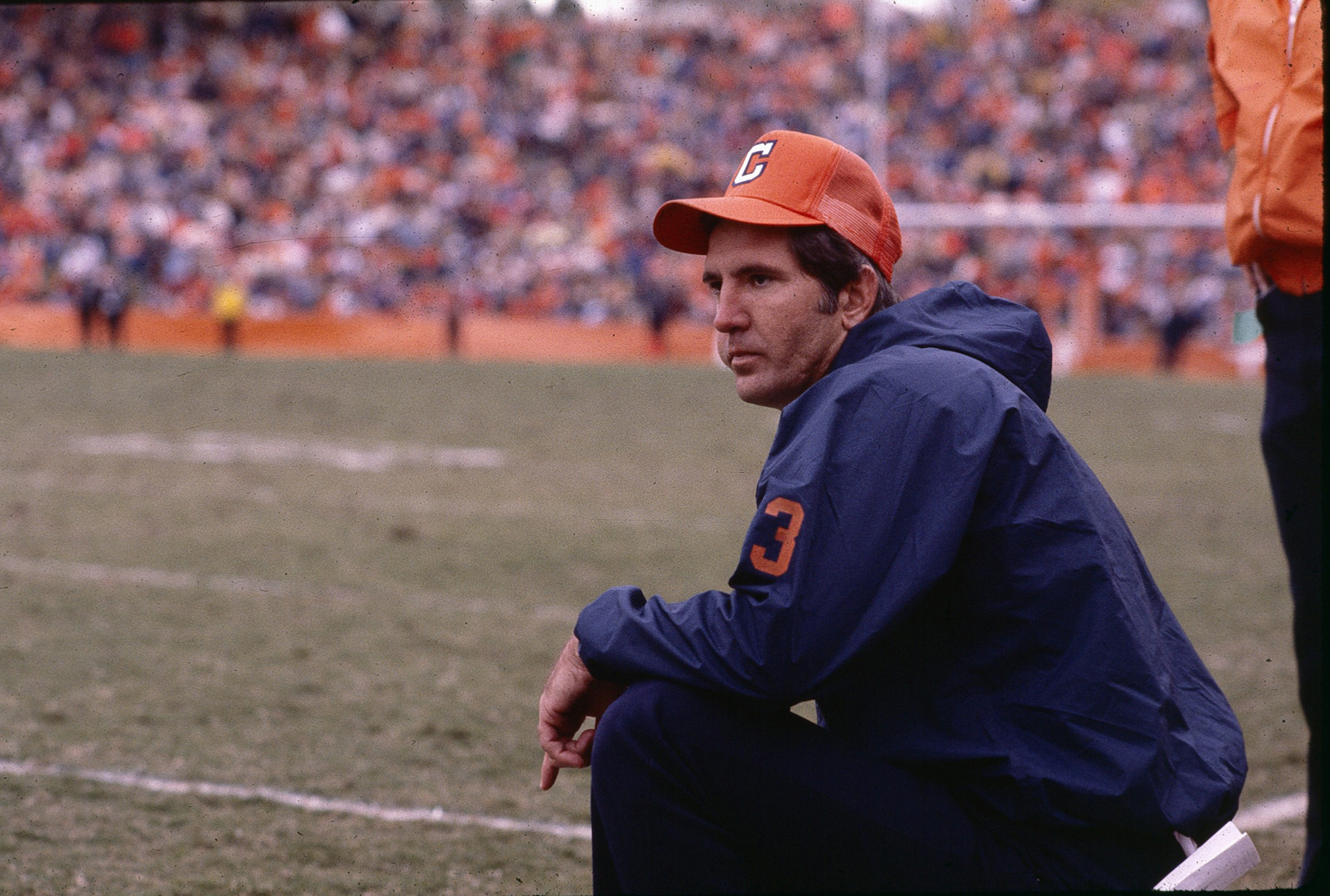 From Columbia's The State: 
When the game began, Ford was reassured by the presence of an SEC officiating crew, many of whom he knew, including Butch Lambert. There were a few things during the game that irritated him, but Ford said it was fine until he saw a fight on the other sideline after Bauman intercepted a pass by freshman quarterback Art Schlicter's in the fourth quarter. Bauman was run out of bounds near the OSU bench and a fight ensued.

"When I ran out there and tried to break it up, one of their boys thought I was a manager and threw me down," Ford said. "I grabbed my hat and ran back to the sideline."

He asked Lambert to explain what happened. "One of their coaches hit one of your players."

Ford said he replied, "Dang, I don't even do that. What are you gonna do?"

"We're going to give them an unsportsmanlike penalty," Lambert said.
Our own Vico has already argued that The Punch meant more to Clemson football than Ohio State, but it's still interested to hear about the lead-up and actual Gator Bowl from enemy sidelines.
Danny Ford entered that game as an interim coach, only named to that position because players "for some reason" were all high on him when asked their opinion by the reigning athletic director. Ford would lead the Clemson Tigers to the 1981 national championship.