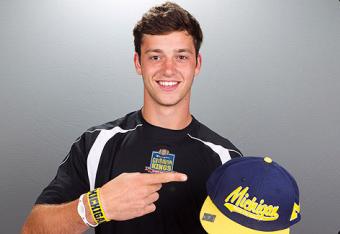 Michigan will be playing in the historic Buffalo Wild Wings Bowl on Saturday (that's pre-New Year's Eve for those scoring at home), and they'll be doing so without the services of junior wide receiver/quarterback Devin Gardner (who apparently broke his left foot in the second drive of the third quarter against Ohio State and played through it).
Hoke says Shane Morris 'will start the football game.'

— Nick Baumgardner (@nickbaumgardner) December 26, 2013
Shane Morris was a highly-touted four-star "pro-style" quarterback coming out of high school. Hopefully he enjoys being thrown into the wild fire that will be a shoot-out between two five-loss teams.