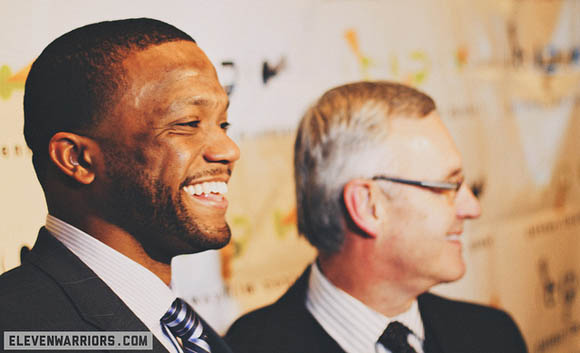 Carlee Tressel, daughter of Jim, weighs in on Youngstown Boys, but instead of discussing the film, she pens a heartfelt note to Maurice Clarett's young daughter, Jayden.
Here's an excerpt:
At heart, our fathers are not so different. They are seekers and thinkers and dads trying to do the best they can. They aren't perfect humans but neither are we.

Someday you will watch Youngstown Boys. I hope you feel proud of your dad and the journey he has traveled. It takes guts for a person to tell his story. It takes courage to admit that our stories are always being written and rewritten.

I wish you the best as you write yours.

C.
Class. The Tressels have it.
Head over to Carlee's blog, Fifty Rows Up, to read the full letter.
---
[H/T @SteakNStiffarms]