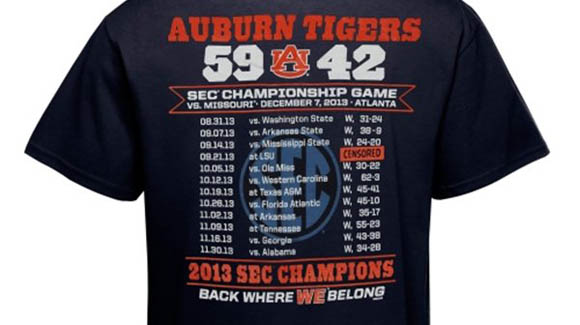 Auburn is fresh off the school's first SEC title in three years, thanks to a 59-42 victory over Missouri in Atlanta two weeks ago. The Tigers, under first-year head coach Gus Malzahn, are headed to the BCS Championship to face Florida State for the crystal.
Plenty of reasons to walk The Plains with your head held high if you're an Auburn fan, right?
Absolutely. Just don't ask about the team's one loss of the season, which came at the hands of LSU, 35-21, in September.
That game – and more importantly, the result of that game – is censored on the team's official SEC Champions t-shirt.
#WAREAGLE