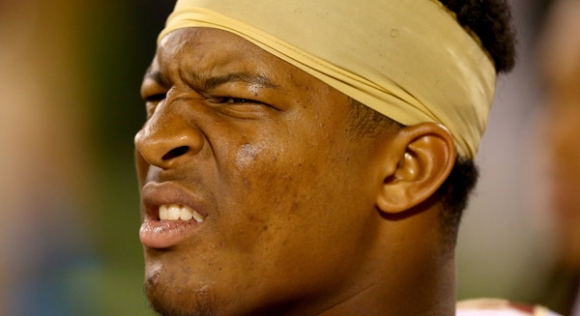 Florida State ripped the Florida Gators, 37-7, in The Swamp, behind 327 yards and three touchdown passes from Jameis Winston. 
The loss dropped Florida to 4-8, their worst season since 1979, and capped off seven straight losses to close the slate. 
The Gators didn't even break the 200 yard barrier while the Seminoles chewed up 456 yards as they built a meh 27-0 lead through three quarters. 
The blowout likely did nothing to change the thought process down in Gainesville as Florida AD Jeremy Foley said pre-game that he still has total confidence in Will Muschamp. Which makes sense because I'm sure this is all Urban's fault.