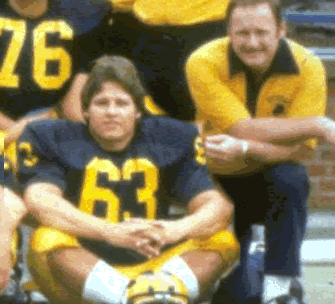 Les Miles-to-Michigan rumors have been around since the ashes of the Lloyd Carr program. LSU was able to retain their coach the last time around, but if Michigan were to make another coaching change, it could be different this time around according to a report by ESPN Insider Travis Haney:
"If Michigan does open again, either this year or next, one trusted college football source suggested that LSU coach Les Miles could finally head home to his alma mater. "I'll bet that's where he goes and retires," the source said."
Say what you will about Les Miles bizarre speeches, clock management or dietary habits, one thing is clear: the man can recruit and the man can win football games. Plus, he'd bring entertainment to the B1G. Also, a Les Miles-Urban Meyer rivalry until one of them is dead sounds absolutely fantastic.