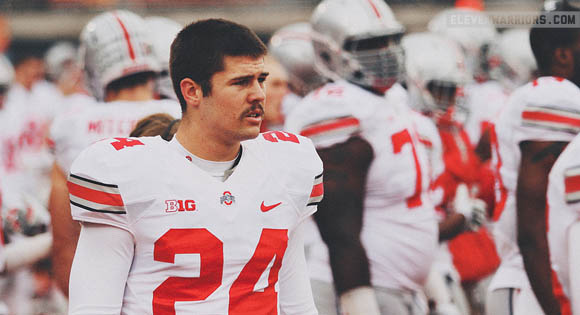 Despite being undefeated, Ohio State will wear road uniforms as the away team in the Big Ten Championship Game on Dec. 7 against Michigan State.
The Big Ten alternates home team status between the two divisions, Legends and Leaders, with Michigan State serving as the home team in the inaugural event in 2011 and Wisconsin rocking home kits last year against Nebraska.
Ohio State and Michigan State last played in East Lansing last season. This Braxton Miller to Devin Smith touchdown third quarter touchdown proved to be the game-winner in a 17-16 Buckeye victory.