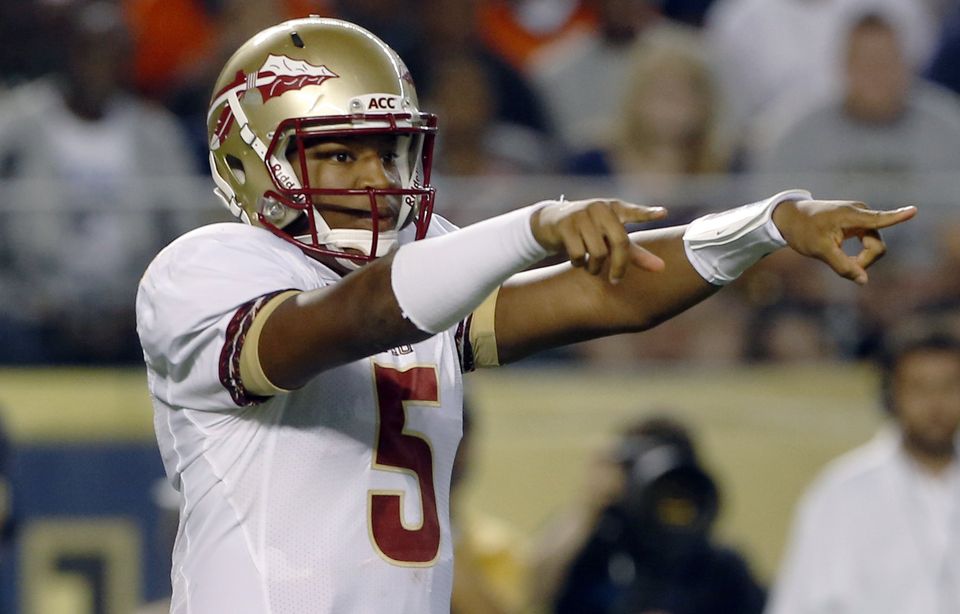 Welp, the situation down in Tallahassee just got a lot more interesting. From Yahoo!: 
The statement released to the Times by Patricia Carroll, the unnamed alleged victim's family attorney, accuses the Tallahassee Police Department of failure to fully follow up on the initial rape complaint; prematurely and unilaterally alerting Winston's attorney and Florida State campus police to the situation; and painting a foreboding picture of the potential fallout from accusing a Seminoles football player of sexual assault.

"We requested assistance from an attorney friend to interact with law enforcement on the victim's behalf," the statement said. "When the attorney contacted Detective [Scott] Angulo immediately after Winston was identified, Detective Angulo told the attorney that Tallahassee was a big football town and the victim needs to think long and hard before proceeding against him because she will be raked over the coals and her life will be made miserable."

Thus we have arrived at a freshly ugly, bombshell allegation in big-time college football.
Could you imagine if this happened in Columbus?