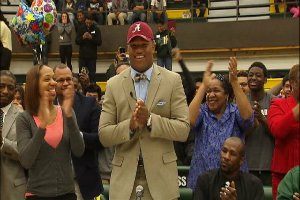 It has been a busy seven days for the Big Ten on the recruiting scene.
While the conference welcomes six new pledges, three Rutgers commitments have decided to open up their recruitments. The Scarlet Knights have now lost four commitments in the past eight days. 
Four schools accounted for the six new pledges. Nebraska and Wisconsin each landed two, while Maryland and Rutgers each landed one. Rutgers moves down to sixth from third in the rankings while Nebraska makes a jump from ninth to seventh. Numerous other schools moved a spot. 
In Buckeye land, Ohio State will host one of their top targets in Chad Mavety. The lineman is expected to make a decision in the next few weeks, with the Buckeyes and Florida State as the perceived favorites. We are also inching closer to a decision from four-star receiver Johnnie Dixon. Dixon is expected to announce, Nov. 30. OSU seems to think they have a legit shot. 
In other news, Michigan fans had their hearts ripped out by Da'Shawn Hand. He surprised many with his commitment to Alabama over the Wolverines. Apparently five-star recruits want to play for a winning team. Shocker. 
Now, on to the rankings.
14. Minnesota
The Gophers' recruiting class is off to a slow start but it could get a much needed boost this weekend with quite a few prospects scheduled to visit. The on-field success is surely a major selling point for these recruits. Many of the remaining targets also lack BCS offers. Four-star offensive tackle Frank Ragnow may visit and would definitely be a huge one. The highly rated tackle holds offers from Arkansas, Florida State, Ohio State and many others. 
Commitments: No new commitments this week. 
Visitor news: It's Minnesota's turn to host a huge recruiting weekend. With Wisconsin headed to town for a battle of two top 25 teams, many recruits are expected to be in attendance. Three-stars Christian Russell, Deron Thompson, Khari Blasingame and J'Vonte Heard headline the long list. The Gophers are considered the favorite for many of the visiting prospects and commitments can not be ruled out. 
13. Illinois
Illinois played better than expected against Ohio State but the atmosphere didn't draw rave reviews from the media. One of Ohio's top 2015 linebackers Reagan Williams came away impressed with his visit. 
Tim Beckman's job is definitely on the line. The Illini will need to show something in their final two games to save his job. A coaching change could throw a loop into their recruiting efforts. 
Commitments: No new commitments this week.
Visitor news: The Fighting Illini will be on the road, therefore no recruiting visitors. 
12. Purdue
Purdue is expected to host a big recruiting weeken, Dec. 6. It's probably best that they wait until after the season since the on-field performance surely wouldn't be impressing many recruits. Hazell's job is safe but it is crucial for him to land some recruits down the stretch. A 1-11 record is possible. 
Commitments: No new commitments this week.
Visitor news: The Boilermakers wrap up their home schedule against Illinois on Saturday. Purdue is expected to host JUCO sleeper Blake Whitely. Whitely, a two-star tight end, holds offers from Virginia, Utah State, West Virginia and interest from Texas. Western Michigan running back commitment Robert Spillane is expected to officially visit. Notre Dame is also showing interest in the WMU pledge. 
11. Indiana 
It is Indiana's turn to take on the undefeated Buckeyes. There isn't too much to be said about the Hoosiers recruiting efforts. Their class is unimpressive to this point. There is still time for Kevin Wilson and staff to press hard on the recruiting scene. 
Commitments: No new commitments this week.
Visitor news: Indiana will be on the road for the second straight weekend. Since they will be traveling to Columbus, the Hoosiers will be quiet on the recruiting scene.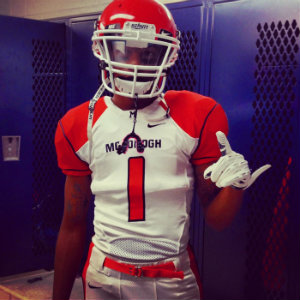 10. Iowa
The Hawkeyes might have found their future quarterback with Tyler Wiegers decommitting from Rutgers. Iowa is considered the favorite. Kirk Ferentz and company have put together a decent class. 
Commitments: No new commitments this week. 
Visitor news: Iowa will be hosting Michigan. Four-star offensive tackle Brian Wallace and Wiegers will visit Iowa City this weekend. 
9. Maryland
With the recent addition, Maryland moves up to ninth in the rankings. While their class is far from impressive right now, adding five-stars Damian Prince and Jalen Tabor could change that in a hurry. Expect the Terrapins to finish very strong unless Mike Locksley leaves for another job. 
Commitments: Maryland added a commitment from three-star safety Josh Woods. The 6-foot-3, 180 pound safety held offers from Maryland, Delaware and Virginia. 
Visitor news: The Terrapins will wrap up their home schedule with a game against Boston College. Three-star offensive tackle Marcus Applefield is the only prospect scheduled to be in College Park for an official visit. 
8. Northwestern
The Wildcats continue to struggle on the recruiting trail, much like their on-field performance. Pat Fitzgerald and NU will need to win the next two games to become bowl eligible. 
Northwestern is running tight on available scholarships and remained focused on adding Parrker Westphal and Garrett Dickerson. 
Commitments: No new commitments this week.
Visitor news: Struggling Northwestern will host Michigan State on Saturday. The Wildcats have been quiet on the recruiting scene, but highly rated corner Westphal is expected to visit, Dec. 6. Four-star tight end Dickerson could make a visit to Evanston this weekend.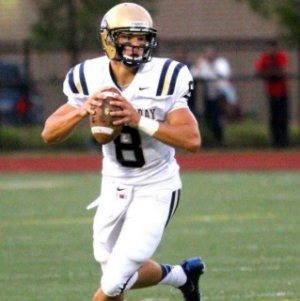 7. Nebraska
Nebraska moves up two spots in the rankings after hosting a big recruiting weekend. The recruiting momentum could continue, with a decision looming for Colorado commitment Chance Waz. The safety is expected to flip to Nebraska. 
Bo Pelini and staff have been pushing hard for JUCO defensive tackle Terrell Clinkscales. The four-star has almost twenty BCS offers including Alabama and Oregon. He has recently been trending towards Nebraska on the crystal ball. 
Commitments: The Cornhuskers landed two commitments during their busy recruiting week. Three-star junior college wide receiver Robert Lockhart selected Nebraska over Ole Miss. The second commitment came from three-star linebacker Jaevon Walton when he selected the Cornhuskers over Missouri. 
Visitor news: After a solid recruiting weekend, Nebraska will be heading to Happy Valley.  
6. Rutgers
The Scarlet Knights fall from third to sixth in our rankings. No one knows what is going on with Rutgers, but there has to be a reason for four commitments backing out in eight days. 
Last Monday, four-star Kiy Hester and three-star corner Lamont Simmons decided to open their recruitments. Today, highly regarded quarterback Tyler Wiegers decided to look around. Iowa is now considered the team to beat for Wiegers. The Buckeyes were one of many teams to offer Hester prior to his commitment. 
Commitments: While Rutgers has been losing commitments left and right, the Scarlet Knights managed to pick up a commitment from JUCO three-star tight end Jordan Fuchs. The a two-sport standout reported an offer from Ohio State, last year, before heading to Prep school. 
Visitor news: Rutgers will play at Central Florida on Thursday. No visitors. 
5. Michigan State
Michigan State moves up a spot in the rankings with the fall of Rutgers. Mark Dantonio is leading the Spartans to one of their best seasons on the field and on the recruiting scene. MSU is expecting a strong finish to their solid recruiting class. 
Commitments: No new commitments this week.
Visitor news: The Spartans will be on the road again this weekend, therefore no visitors will be on campus. 
4. Penn State
There has been some talk about Jermaine Eluemunor visiting Penn State after the season. While he denies it, the PSU staff continues to stay in contact. The Nittany Lions' top target, Thomas Holley, will visit Florida, Nov. 30. Bill O'Brien is looking for a strong finish to this class, despite the sanctions. 
Commitments: No new commitments this week. 
Visitor news: The Nittany Lions will host Nebraska in their last home game of the season. Penn State is expected to host a few '14 recruits including three-star offensive guard Kareem Are, three-star safety Shawn Boone and four-star defensive tackle Tarow Barney.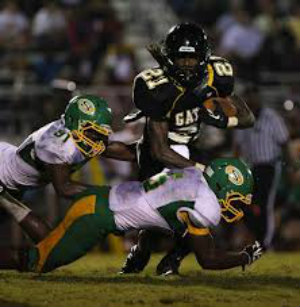 3. Wisconsin
Gary Andersen and company have Wisconsin recruiting at a high level right now. It's clear to me that Andersen is an upgrade over Bret Bielema. 
While they already have 20 commitments, the number is expected to grow closer to 30. Three-star wide receiver Natrell Jamerson could be the next prospect to commit to Wisconsin. 
Commitments: The Badgers picked up commitments from three-star running back Caleb Kinlaw and three-star kicker Rafael Gaglianone. The kicker also held an offer from N.C. State. Kinlaw, a 5-foot-10, 186 pound running back, held offers from Arizona, Clemson, Georgia Tech, Kansas State, North Carolina, South Carolina and Tennessee. 
Visitor news: The Badgers will head to Minnesota this weekend. No visitors. 
2. Michigan
Michigan's recruiting class suffered a big blow when Da'Shawn Hand committed to Alabama over. As an Ohio State fan, I was hoping Hand would decide to join the Big Ten program. The conference really could get all the help it can get. 
Brady Hoke and staff recently offered '14 running back Vic Enwere and '14 defense end Jhonny Williams. It's not clear where the Wolverines stand with these two prospects, but they hope to land official visits from both. 
Commitments: No new commitments this week.
Visitor news: The Wolverines will be on the road for the second straight weekend. No visitors this weekend. Michigan will surely host quite a few visitors for the Ohio State game. 
1. Ohio State
The Buckeyes remain comfortable in the top spot in the rankings. It's been quiet on the recruiting front with many of the remaining targets planning decisions around the All-American games. Decisions from Chad Mavety and Johnnie Dixon could be coming towards the end of the month while Raekwon McMillan is looking like a December decision. The Glenville duo appears set for decisions at the All-American game. 
Commitments: No new commitments this week.
Visitor news: Ohio State will return home for their final home game of the season. JUCO offensive lineman Chad Mavety will finally be making his official visit to Columbus. The four-star lineman is personally being recruited by Urban Meyer. This is a key visit for Mavety and the Buckeyes, with a decision expected in the next few weeks. There are no other '14 targets expected to attend. Stay tuned. 
---
Rankings Overview
| No. | School | Commits | Scout ★ AVG | Rivals ★ AVG | 247 ★ AVG | ESPN ★ AVG | Overall ★ Avg |
| --- | --- | --- | --- | --- | --- | --- | --- |
| 1 | Ohio State | 17 | 3.76 (9) | 3.65 (3) | 3.77 (3) | 3.71 (9) | 3.72 |
| 2 | Michigan | 16 | 3.56 (13) | 3.47 (18) | 3.56 (10) | 3.80 (7) | 3.60 |
| 3 | Wisconsin | 20 | 3.05 (24) | 2.90 (24) | 3.15 (25) | 3.00 (34) | 3.03 |
| 4 | Penn State | 15 | 3.27 (29) | 3.13 (26) | 3.27 (26) | 3.40 (25) | 3.27 |
| 5 | Michigan State | 17 | 3.18 (27) | 3.06 (38) | 3.00 (29) | 3.24 (39) | 3.12 |
| 6 | Rutgers | 22 | 2.83 (30) | 2.71 (33) | 2.95 (33) | 3.05 (29) | 2.89 |
| 7 | Nebraska | 15 | 2.87 (46) | 2.93 (46) | 3.00 (41) | 3.21 (NR) | 3.00 |
| 8 | Northwestern | 13 | 3.08 (43) | 3.08 (50) | 3.23 (46) | 3.31 (NR) | 3.18 |
| 9 | Maryland | 12 | 3.00 (51) | 3.00 (48) | 3.08 (49) | 3.33 (NR) | 3.10 |
| 10 | Iowa | 16 | 2.94 (37) | 2.75 (56) | 2.88 (47) | 3.07 (NR) | 2.91 |
| 11 | Indiana  | 14 | 2.86 (55) | 2.64 (60) | 2.86 (63) | 3.00 (NR) | 2.84 |
| 12 | Purdue | 11 | 2.82 (63) | 2.70 (72) | 3.00 (66) | 3.00 (NR) | 2.88 |
| 13 | Illinois | 14 | 2.57 (68) | 2.71 (54) | 3.00 (67) | 3.00 (NR) | 2.82 |
| 14 | Minnesota | 8 | 3.13 (62) | 2.88 (75) | 3.13 (78) | 3.00 (NR) | 2.79 |
Number in parentheses is national rank