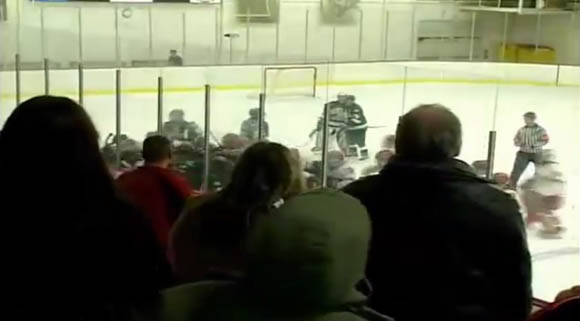 Woah, nelly! This is something you don't see every day: an athletic team from something called Bemidji State. Oh, also a bench-clearing brawl in women's hockey. That's pretty rare too.
What set the banger off? Coach Jeff Handrahan isn't sure:
I don't really know what happened, to be quite honest, All I know is there were players taking liberties with our players. There was some chippiness throughout the course of the game.

I've got to believe that our players, and as a staff, as a program, we're not happy with teams celebrating on our ice surface and going off the ice yipping and hooting and hollering. What happened at the end of the game doesn't happen often in women's hockey.

But I can tell you this: We're happy to at least see our girls show some fight and some spirit. Outside of that, I think hockey in general is trying to get that stuff out of the game. We have our own issues to deal with.
The Buckeyes lost the game, 3-2.