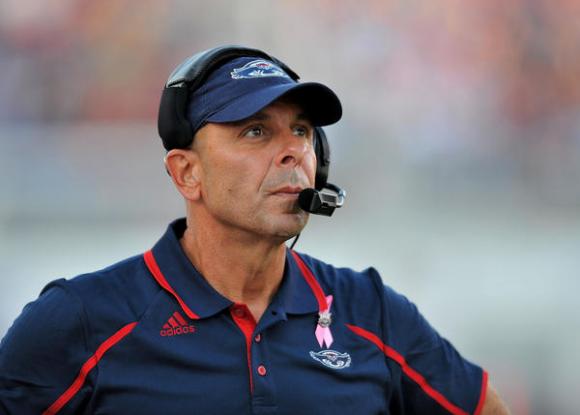 Florida Atlantic football coach Carl Pelini's resignation has sent shockwaves through college football, not to mention the Ohio State coaching staff. On Friday evening, information regarding his and defensive coordinator Pete Rekstis's dismissals became clearer and more sordid with allegations of recent cocaine and marijuana use.
According to documents obtained by SB Nation, two people signed affidavits stating that they had personally seen Pelini and Rekstis smoking marijuana on Oct. 19 in Key West, Florida. One source said he had seen both men using cocaine within the last year, while the other said Pelini had admitted that he "uses drugs on occasion" on Oct. 20.
There may be more revelations and liability to come. FAU athletic director Pat Chun indicated to CBS Sports's Jeremy Fowler that there is more to the story than illegal drug use, and a story from the South Florida Sun Sentinel is under heavy scrutiny from lawyers.
Documents obtained from the Freedom Of Information Act request are below.