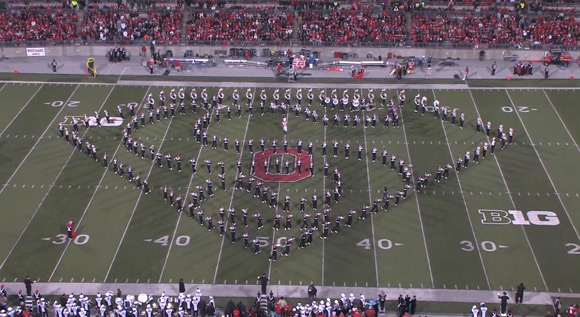 I really don't know how to express how insane some of this stuff is. The Ohio State University Marching Band has always been amazing, but the last two years or so has really seen an incredible evolution take place in terms of choreography and creativity that's kind of astonishing to watch. The rest of the country has to be on notice: this is how you do a halftime show.
Girl in my section was crying during the Harry Potter part of the halftime show. Maybe that's a little much.

— Dima (@suckatsports) October 27, 2013
SHUT UP DIMA, IT'S PERFECTLY APPROPRIATE!