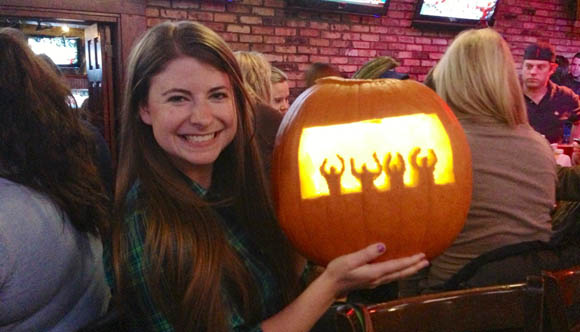 October means pumpkin carving and not just any pumpkin carving, but pumpkins carved to showcase your Ohio State fandom. This young lady has it. Do you?
We're six days from Halloween, leaving you plenty of time to get in on the action. If you catch the spirit, submit a photo of your work in this thread and if you blow us away, we'll toss a t-shirt your way.
Here's your inspiration. Ready. Set. Go.