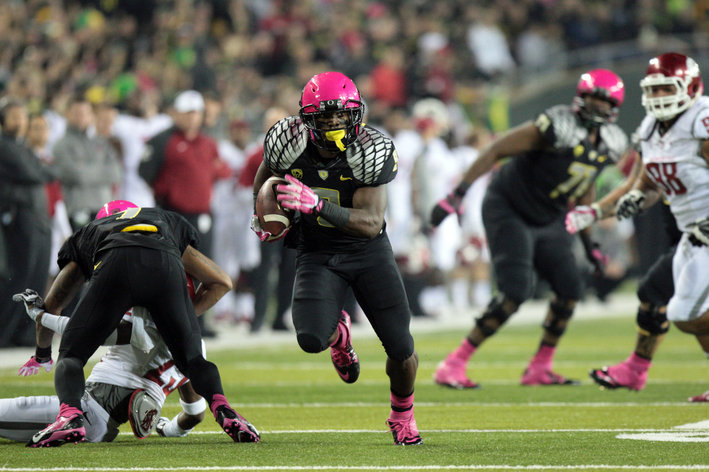 From ESPN:
With a lopsided defeat well in hand, the Washington State Cougars had other business to take care of Saturday night against the No. 2 Oregon Ducks.

For their late effort, Cougars quarterback Connor Halliday set a Football Bowl Subdivision record for pass attempts with 89 -- and drew the ire of Duck defensive coordinator Nick Aliotti.

Aliotti called it "low class" move by Washington State coach Mike Leach.

"I am kind of stunned he would keep his quarterback and crew in there,'' Aliotti told reporters after the Ducks' 62-38 win, according to The Oregonian. "And still he threw the ball with 20 seconds left. But he did.
I'm stunned by Nick Aliotti's fake outrage. Heaven forbid Washington State keep its starters in to work on their offense.