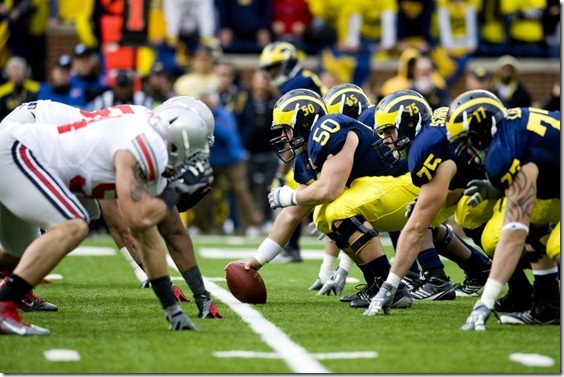 Ah, Friday night; a time usually reserved for organizations dumping news that's unfavorable in hopes of it being missed by the news cycle. Good try, Michigan:
Michigan coach Brady Hoke announced Friday in an interview with MGoBlue.com that junior walk-on Joey Burzynski (6-foot-1, 293) and redshirt freshman Erik Magnuson (6-foot-6, 285) will be the team's starting guards Saturday against Indiana (3:30 p.m., BTN).

Meaning redshirt freshman Kyle Kalis and Chris Bryant will head to the bench.

"Joey's going to step up, he did a nice job last week," Hoke said. "And so is Erik Magnuson.
Michigan has started eight offensive linemen this season. Given their run production — or lack thereof — it was probably time to shuffle some things around to see if it produced any results.