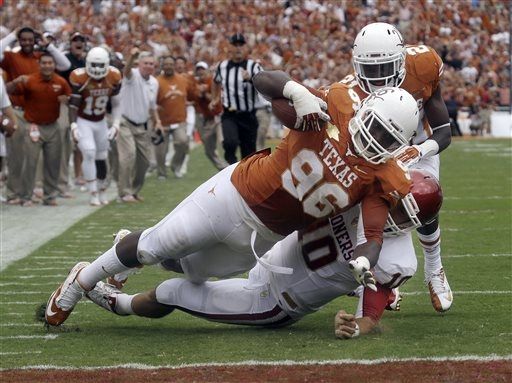 Oklahoma has defeated Texas for the past three years. In the last two years alone, Oklahoma beat Texas by a combined 80 points. A lot of us were expecting a similar story to unfold in Dallas in this year's contest.
That did not happen. Texas dominated the game from the start. Minus a few errors by Texas, often requited by Oklahoma, it was always in command of this contest. After turning Oklahoma away on a 4th down play in Texas' red zone, the Longhorns were able to end the game and preserve a 16-point margin of victory.
Don't look now, but Texas is now 3-0 in conference play and, well, "controls its own destiny" in the Big XII. It still has to play at Baylor to end the regular season, though.