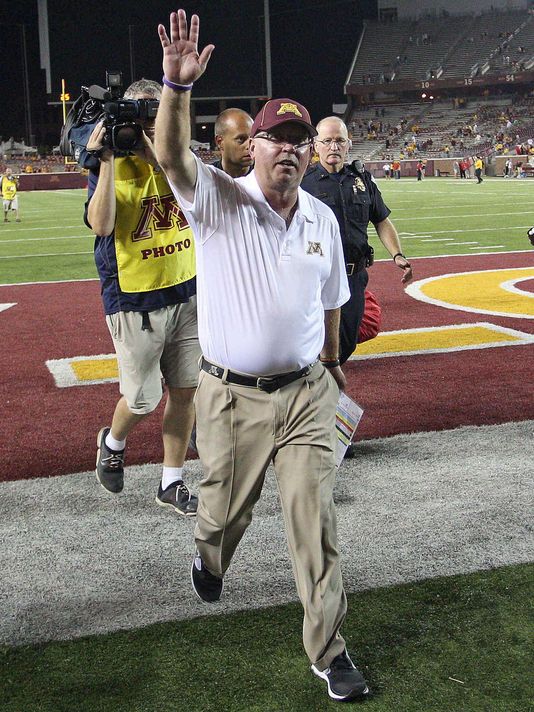 From Minnesota Sports' official site: 
Minnesota Director of Athletics Norwood Teague announced today that head football coach Jerry Kill is continuing to take time to focus on his treatment and better manage his Epilepsy.

As he has done in previous situations, defensive coordinator Tracy Claeys will serve as the acting head coach when Kill is away. Claeys is in his 19th year as a member of Kill's staff.

Teague and Claeys will address the media at 3:15 p.m. Thursday in the postgame press conference room at TCF Bank Stadium.
From Jerry Kill:
My wife Rebecca, myself and our two daughters want to thank everyone for their prayers and concerns during the last few weeks. This was a difficult decision to make, but the right decision. Our staff has been together a long time and I have full confidence in Coach Claeys and them during my time away. Every decision that will be made will be in the best interest of the players and the program. I look forward to returning to the Minnesota sideline on a full-time basis soon.
Gah. Jerry Kill may be the nicest guy in the Big Ten, so this absolutely sucks. Props to Minnesota for doing the right thing and sticking by their coach. Hopefully the treatments help and Jerry Kill can get back to a professional he obviously loves.