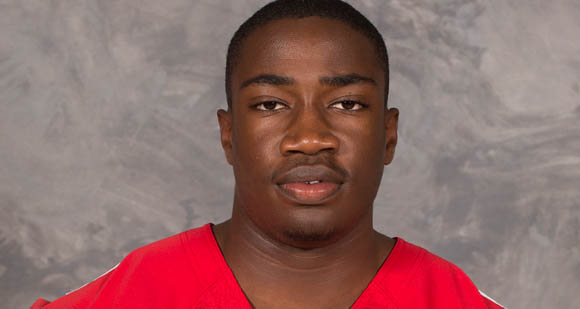 Ohio State freshman wide receiver James Clark, who suffered a pretty tough-looking ankle injury against Florida A&M Saturday, is likely out for the season, per his position coach, Zach Smith:
Smith said James Clark suffered an ankle injury and is likely lost for the year. He was injured early in the second half against FAMU.

— Kyle Rowland (@KyleRowland) September 23, 2013
"He's doing well," Smith said. "He had an ankle injury and he's probably done for the year, so we'll move forward with him. As far as his mentality and his psyche, he's doing really well. We were excited about his development and how he was coming, but obviously injuries happen in football. So we are looking forward to an off‑season for him and getting him stronger and a better understanding of the offense, so we are excited about it."
Because the injury occurred during the first third of the season, Clark will receive a medical redshirt if he is unable to return. Get well soon, Mr. Clark.