NFL on Fox reporter Pam Oliver has had a tough start to the season. First, she literally suffered a concussion thanks to this errant pass from Colts quarterback Chandler Harnish. Sunday, she was nearly trampled and decapitated by the Ohio State Marching Band.
In tangible football action, a former Buckeye wideout made his first catch after spending the offseason recovering from a major injury.
Another ex-Buckeye receiver made the top grab of the weekend.
An NFL veteran and key contributor to the 2002 national title team was benched in favor of a rookie. Plus, we have stats from all former Buckeyes in the NFL.
Posey Reels in Three, Shows off Healthy Leg
DeVier Posey was on the Texans' active roster in the first two games, but failed to make an impact.
It doesn't mean he's not talented enough or quarterback Matt Schaub is ignoring him. Posey and the team are still being cautious, as he still works his way back from a torn Achilles tendon.
A third round pick out of Ohio State in 2012, Posey only had six receptions during last year's regular season. He had a strong performance in Houston's most important game of the season, however.
In a divisional round playoff game, Posey recorded 47 yards on three receptions and scored a touchdown.
Three receptions matched a career high and that touchdown catch was the first of his career Unfortunately, later in the game, he was carted off the field.
He recovered in time to suit up for the Texans' fourth preseason game, catching two passes.
Still, he wasn't quite ready for regular season action. Even head coach Gary Kubiak didn't expect him to contribute this quickly.
"HIs practice this week was the best he's had," Kubiak told the Houston Chronicle, Sept. 13. I think he's probably a few weeks away from being totally back and his confidence, physical shape, running all the routes and everything. But I feel better about him each day we go out."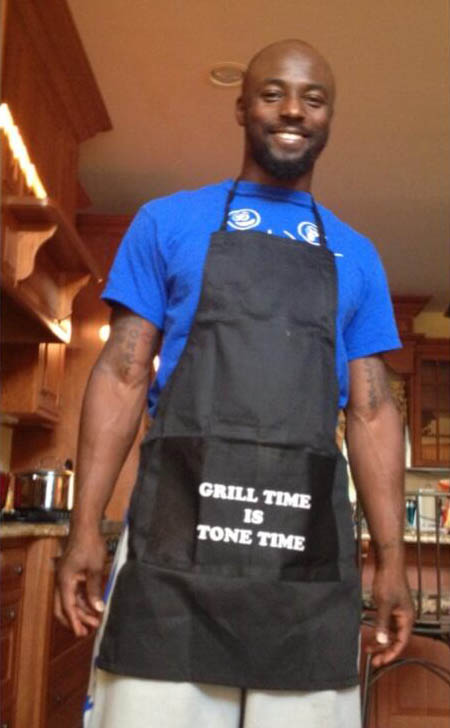 About a week later, Kubiak felt comfortable enough getting Posey involved in the game. It turned out to be a lost cause, but he caught three passes for 29 yards against the Ravens.
As he inches closer to being 100-percent healthy, Posey will push for playing time in a suddenly deep Texans receiving corps. First round pick DeAndre Hopkins is already establishing himself as one of the top rookies in the NFL, while he'll fight established stars Andre Johnson and Owen Daniels for targets.
However, Johnson suffered a shin injury in the loss to Baltimore. If he misses significant time, Posey might be asked to take on a larger role in the offense.
Allen Benched for Rookie
In the offseason, Dallas brought in former Buckeyes defensive back Will Allen. After playing seven seasons with the Buccaneers, Allen is certainly familiar with Cowboys defensive coordinator Monte Kiffin and his Tampa 2 scheme.
It seemed like a good fit, and Allen established himself as the starting strong safety. In about the same amount of time it took him to win the job, Allen quickly lost it.
Rookie and third round pick J.J. Wilcox, out of Georgia Southern, took over a majority of the first-team snaps during the week of practice and started Sunday against the Rams.
Allen spoke to Zig Fracassi and Dan Koppen on Sirius XM NFL Radio about Wilcox taking over the as the starter:
Highlight of the Week
The Jets beat the Bills, Sunday, for their second win of the year. This Santonio Holmes – Geno Smith connection gave New York the lead (courtesy of Deadspin):
How ex-Buckeyes Fared During Week three
| Player | team | position | stats/Notes |
| --- | --- | --- | --- |
| Mike Adams | Pittsburgh Steelers | OT | The Steelers and their o-line are terrible. Lost to Bears |
| Will Allen | Dallas Cowboys | S | Benched in favor of J.J. Wilcox in win over Rams |
| Alex Boone | San Francisco 49ers | OG | 49ers offense was nonexistent in loss to Colts |
| Michael Brewster | Jacksonville Jaguars | C | Backup to Brad Meester in loss to Seahawks  |
| Chimdi Chekwa | Oakland Raiders | CB | Plays tonight vs Broncos  |
| Kurt Coleman | Philadelphia Eagles | DB | 1 tackle in Thursday night's loss to Chiefs  |
| Jim Cordle | New York Giants | C | Made an appearance in blowout loss to Panthers  |
| Nate Ebner | New England Patriots | DB | Special teams contributor in win over Buccaneers |
| Ted Ginn Jr. | Carolina Panthers | WR | 3 rec, 71 Yards, 1 TD, 1 rush, 11 yds in win over Giants |
| Brian Hartline | Miami Dolphins | WR | 4 rec, 56 yds, 1 TD and a silly dance in win over Falcons |
| Ben Hartsock | Carolina Panthers | TE | Another dominant piece to a win over the Giants |
| A.J. Hawk | Green Bay Packers | LB | 9 tackles, 1 TFL, 1 fumble recovery in loss to Bengals  |
| Cameron Heyward | Pittsburgh Steelers | DE | 1 tackle in loss to Bears. 1 shout out from Jimmy Fallon |
| Santonio Holmes | New York Jets | WR | 5 rec, 154 yds, game winning TD in win over Bills |
| Malcolm Jenkins | New Orleans Saints | S | 3 tackles, 1 pass deflection in win over Cardinals    |
| James Laurinaitis | St. Louis Rams | LB | 5 tackles in loss to Cowboys |
| Nick Mangold | New York Jets | C | Recorded 2 tackles in win over Bills  |
| Jake McQuaide | St. Louis Rams | LS | Snapper on 1 XP in loss to Cowboys |
| Mike Nugent | Cincinnati Bengals | K | Missed 1 FG and had 1 XP blocked in win over Packers |
| Ryan Pickett | Green Bay Packers | DT | 1 tackler, pass deflected in loss to Bengals  |
| DeVier Posey | Houston Texans | WR | 3 rec, 29 yds in loss to Ravens    |
| Terrelle Pryor | Oakland Raiders | QB | Plays tonight vs Broncos  |
| Dane Sanzenbacher | Cincinnati Bengals | WR | Active but didn't record a stat in win over Packers |
| John Simon | Baltimore Ravens | LB | 1 tackle in win over Texans |
| Rob Sims | Detroit Lions | OG | Played on injured knee in win over Redskins |
| Donte Whitner | San Francisco 49ers | S | 7 tackles, 1 reassuring tweet to fans in loss to Colts |
Inactive: Johnathan Hankins (NYG)