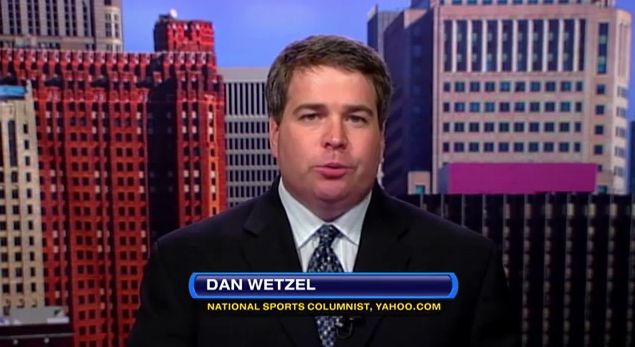 Besides, Urban Meyer isn't the athletic director or president of Florida A&M, the people responsible for signing the Rattlers up for a game that they had no chance to win, were at an increased risk for injury and were almost assuredly going to suffer a monumental embarrassment.

Meyer and Ohio State deserve some level of snark just for scheduling this game, but just about every football power does this (only Notre Dame and USC have never played a team from the FCS ranks, i.e. the former Division I-AA).

Besides, it takes two to dance and FAMU set itself up for this with a blatant money grab. The Rattlers were paid $900,000 to play the game. Money was the motivation. FAMU "needs" the money to fund its athletic department – a dubious concept since the 13,000-student school in Tallahassee, Fla., is anything but broke and about to dump the sport.
First, I would like to point out Gene Smith scheduled this game after failing to land Grambling. FAMU was chosen because of their band, which had to spoil the whole affair by literally hazing a drum major to death. (Not to be confused with the unarmed ex-FAMU footballer who was shot to death by a police officer in Charlotte.)
Secondly, I agree playing FCS opponents doesn't bring much to the table (as does the B1G). Yet, glancing around the schedules of the FBS' elite, there's rarely more than even one formidable out-of-conference foe. (California, when they were scheduled, were supposed to be Ohio State's formidable foe.) It's simply the way college football works (for the time being).
Lastly, I'm not having any of this concern trolling about going for it on fourth down against an overmatched opponent with the game already decided. That's how Ohio State will roll on anyone with Urban Meyer, whether it's Florida A&M or the Alabama Crimson Tide. Why not take the scenario as practice? Isn't that why FAMU got $900k in the first place? (Oh, their band... right.)
Was the game titillating? No. But do I care about a bunch of 18-21 year-olds getting whooped 72-0 in a glorified children's game? Not particularly. 
Oh, and by the way, Buckeyes fans, STOP TWEETING PROPAGANDA AT POOR DAN WETZEL: 
Dear Ohio State fans, the FAMU game was scheduled for years. When Vandy bailed they were replaced by SDSU. Stop tweeting me propaganda

— Dan Wetzel (@DanWetzel) September 21, 2013