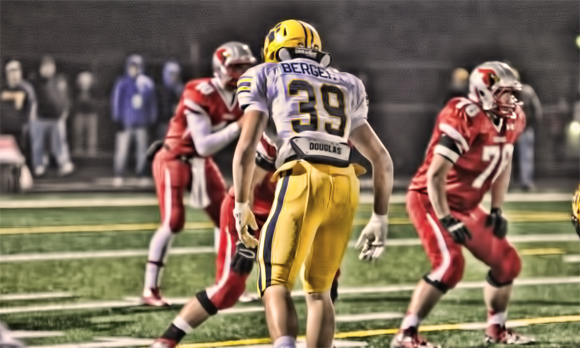 Football can be a cruel game. Today comes confirmation that Kyle Berger, the star linebacker for Cleveland St. Ignatius and Ohio State commitment for the class of 2014, tore his ACL. Berger, injured during last Friday's scrimmage against Canton McKinley on a routine football play, will miss his senior year for the Wildcats.
The 6-foot-3, 215 Berger spent most of his summer recovering from an ankle injury, but returned to live action during the Nike Football Training Camp in Columbus in early June where he earned an invitation to Nike's The Opening in Oregon. Ohio's 3rd-ranked senior by 247Sports.com composite feature and one of the leaders of the "Dream '14," Berger's been tireless in his pursuit of other coveted players to finish out the 2014 class.
Challenge accepted

— Heisenburg (@K_Bergs) August 27, 2013
Get well soon, Kyle.