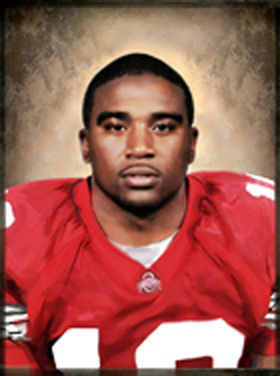 Former Ohio State quarterback and Heisman Trophy winner Troy Smith is headed to the CFL after signing a two-year deal with the Montreal Alouettes.
"We welcome Troy to the Alouettes. We've been in discussions together for well over three months and have been patiently waiting for Troy to finish his commitments at Ohio State," explained Alouettes General Manager Jim Popp. "We'll have to fast track Troy in order to get him over the learning curve of the CFL and caught up to speed over the next several weeks. He's here to learn and grasp the game for future competition."
Smith last took an NFL snap in 2010, when he started five games for the San Francisco 49ers, though the Pittsburgh Steelers did bring him in for an extended look before ultimately releasing him in June of 2012.
The move caught some CFL observers off guard. Friend of the site and Yahoo! CFL columnist Andrew Bucholtz called it "quite surprising," pointing out that quarterbacks with a few years of NFL experience typically don't make their way to the CFL. Why? Well, money:
First, it's curious that Smith is taking Montreal up on this offer. While the CFL is often floated as an option for big-name American quarterbacks who fall out of the NFL or NCAA systems (see all the buzz about Tim Tebow and Johnny Manziel, for example), it's rare to see those with a significant NFL background actually head north. That's largely because of the pay difference. The NFL minimum salary for rookies is $405,000 this year: only the very top, well-established CFL quarterbacks make more than that, while the average CFL salary is estimated at about $60,000 and rookies often make significantly less.
It's a two-year deal and the Alouettes need to think about life after 40-year-old Anthony Calvillo, so Smith's chances of making the team are solid, but he could also close his eyes and walk into any business in Ohio and do better than $60,000 a year.
There's only one take-away from all of this: Troy Smith still wants to ball. Do your thing, Troy.