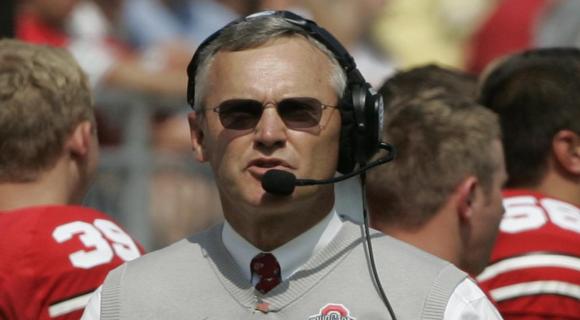 Luis Proenza has led the University of Akron for 14 years. But the 68-year-old is finally calling it quits next June. A rumored replacement: Jim Tressel. 
The former Ohio State head coach is Akron's vice president for strategic engagement, a position he took in February 2012. He earned the nickname "The Senator" for his conservative nature, wearing a sweatervest and a folksy, say-nothing attitude when it came to speaking with the media.
"He's probably going to be a candidate, but that's about all we can say at this point," said Richard Pogue, chairman of the board of trustees. "We're not in any rush."
Trustees will hold a special meeting in September to outline the steps to finding a new president.