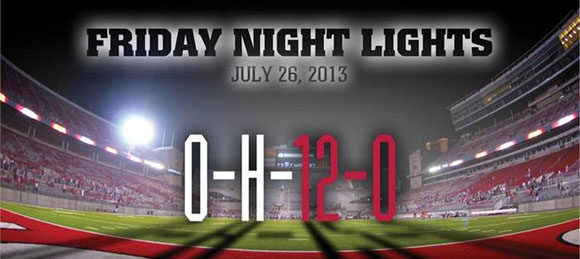 Tonight's the night, recruitniks. Ohio State will welcome some of the best committed and on the fence prospects – full list here – to the Horseshoe for the second edition of Friday Night Lights.
Admission is free and the weather is magnificent, so if you plan to head out to the stadium, you can join other dubbers in section 21AA. If you can't make it to the Shoe, feel free to pull up a chair and follow the action right here. If you're on Twitter, now would probably be a good time to go ahead and follow Jeremy, Mike and Jordan as they'll be at the event bringing you full coverage.
Player registration takes place from 6:00-6:30 p.m., followed by a welcome from the Ohio State coaching staff, and then strength and conditioning, position drills, 1-on-1, pass rush and skill vs skill workouts.
---