The twenty-third, and penultimate, installment of the fifth edition of this now 24-part series profiles James Clark, a wide receiver prospect from New Smyrna Beach, Florida. Clark was an eleventh hour discovery by Ohio State, which only offered Clark in the second week of January 2013. His courtship with Ohio State lasted all of three weeks before National Letter of Intent Day.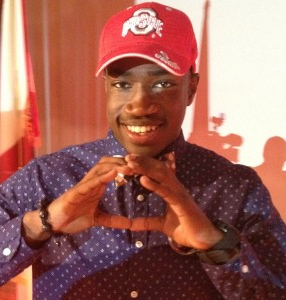 For that matter, he was also an eleventh hour recruiting battle between Florida and Ohio State. While Clark had a lengthy recruitment before being discovered by both Will Muschamp and Urban Meyer, the introduction of both these programs into James Clark's recruitment substantially altered his recruitment's trajectory. This is retold below.
The feature proceeds in the usual fashion thereafter. I mention strengths and areas for improvement for James Clark as a future wide receiver. I provide some some highlights and a projection of redshirt status. I include some various tidbits about Clark you may find interesting before concluding he is better known. I put him on the board thereafter.
Height: 5-10
Weight: 175lbs
Fake 40: 4.45
High School: New Smyrna Beach High School; New Smyrna Beach, FL
His Recruitment
Most Ohio State fans, even those who diligently follow Ohio State's recruiting of college football prospects, did not know who Clark was before Ohio State extended a scholarship offer on the weekend of January 12-13, this year. That was less than a month before National Letter of Intent Day before Ohio State's coaches first contacted James Clark. While that was Ohio State fans' first introduction to James Clark, he did have a protracted recruitment before then. He was on the radar of numerous programs, especially across the Midwest, before Ohio State's scholarship offer changed the trajectory of his recruitment.
This treatment here will be brief. Before his recruitment took a different course in January 2013, Clark seemed focused on three schools. All happened to be in the Big Ten. Northwestern worked hard on recruiting James Clark when they discovered him in the late spring of 2012. By that time, Clark already had offers from Duke, Georgia Tech, Miami, Mississippi State, Penn State, Purdue, and Vanderbilt, among others. The Northwestern offer was appealing to Clark, who already had a 3.9 GPA in high school. Northwestern's academic profile, as well as its reputation as a "spread" program, interested Clark. His official visit to Northwestern came on December 7, 2012. Clark rated the visit a "ten".
Purdue also interested James Clark. It interested him enough to take an unofficial vist to West Lafayette in July. He later returned in October for an unofficial visit during the weekend of the Wisconsin game. The Boilermakers lost 38-14, but the result did not diminish Clark's evaluation of the Boilermakers. He enjoyed his visit, to the point of saying he knew more of Purdue than he did any other program recruiting him to this point. A high school teammate, Raheem Mostert, is on Purdue's squad and hosted him during his official visit.
Finally, Nebraska, a later entrant into the James Clark sweepstakes, attracted Clark enough to get him to visit. The timing was fortunate. Nebraska offered on December 10 and happened to be in Orlando preparing for its bowl game against the Georgia Bulldogs. Clark, who is from nearby New Smyrna Beach, visited the Huskers' bowl practice. He later made an official visit to Lincoln on the same weekend that Ohio State offered. Clark said this visit went "great".
Clark's recruitment changed when Ohio State offered. That said, it may not necessarily have been the Ohio State offer that was the turning point in his recruitment.  Ohio State was one of a flurry of offers coming to James Clark in late December and early January. These included offers from programs like Auburn, Clemson, and Tennessee. Arguably, the biggest offer that came during this time was Florida. Florida discovered James Clark late into their recruiting process as well and extended its own scholarship to Clark, approximately a week before Ohio State entered the fray.
Both offers, from Florida and Ohio State, soon became the turning point in Clark's recruitment. What followed was a brief, but intense, recruitment that also featured Clemson as a bit of a "third wheel" during this time. Clark had scheduled an official visit to Clemson of which he did not want to cancel. However, communication with Ohio State's coaches, and prospects of an in-home visit by Tom Herman and Urban Meyer, encouraged Clark to make a subtle, but important change in his recruitment. He would still honor his word to Clemson to take an official visit. However, his visit to Gainesville would be unofficial. Therefore, he could take an official visit to Ohio State on January 25, two days after the in-home visit from Meyer. Without this decision, Clark could not visit Ohio State because he had already used three of five official visits on Northwestern, Purdue, and Nebraska and had committed to use the fourth on Clemson.
Ohio State fans following these developments knew this would be a signing day decision for Clark. Too much was happening too quickly at too late a time for Clark to make a choice before National Letter of Intent Day. His visit to Ohio State was action-packed. Ohio State's coaches tried to include as many activities as they could for Clark's short visit on campus. This included walking through the Horseshoe and having ample conversation with Tom Herman, Urban Meyer, and Zach Smith. A week later, Clark visited Florida on an unofficial visit, his last of several unofficial visits.
Where would James Clark commit? Ohio State fans did not have a solid idea which way he was trending. They would not have their answer until a press conference on National Letter of Intent Day.
His Commitment
On National Letter of Intent Day, James Clark announced he would be signing with Ohio State.
When asked "why Ohio State?" over other opportunities, Clark accentuated the opportunities both on and off the field at Ohio State.
"Ohio state provided the best opportunity to be successful on the field and for life after football," Clark said. "It's a place I felt happy at.

 

"It was really hard. Florida is a great school. Ohio State, I felt it was the right place for me. Coach Meyer told me, 'Don't come to Ohio State unless I was ready to make grown man moves. That's what I had to do."

Clark said he became very close to Meyer during the recruitment process.

 

"Coach Meyer and I are very close. He's like a second dad for me."
The Daytona Beach Journal revealed that while Ohio State fans were pleasantly surprised with the decision, Ohio State's coaches were given a heads-up before the ceremony.
James Clark knew he would be an Ohio State Buckeye long before he rose to his feet Wednesday in the packed auditorium at New Smyrna Beach High and told the rest of the world.

 

Ohio State knew, too, because, Clark said, he called Buckeyes head coach Urban Meyer on Sunday and gave him a "silent commitment."

And Clark said Meyer's reaction was unforgettable.

 

"He said, 'Hang on a minute, I need to give my wife the phone so I can do some backflips,' " Clark said.

Smiling wide, he added, "He's pretty athletic."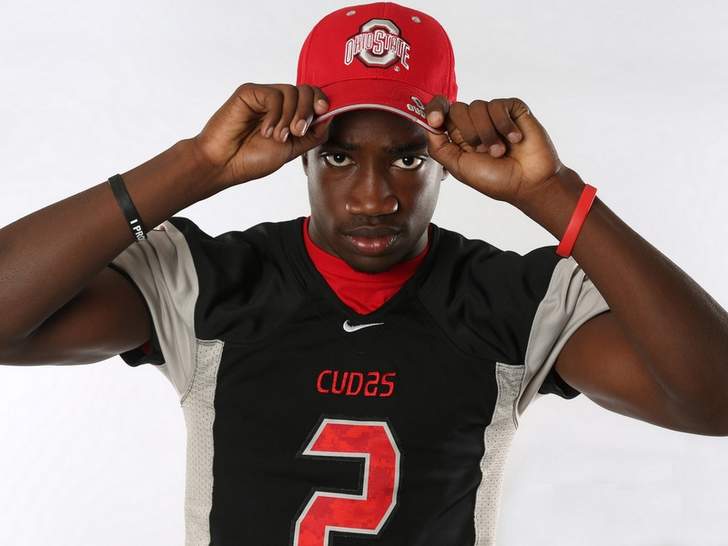 Where He Excels
Ohio State fans watching Clark's highlight film, perhaps optimistically, compared it to Santonio Holmes' film coming from Belle Glades, Florida. Maybe that is optimistic, or premature, or perhaps unfair expectations, but Clark does demonstrate a lot of potential to be a very good wide receiver for the Buckeyes.
It is rather curious that Clark's relatively meager star rankings belie his offer sheet. Programs like Auburn, Clemson, Florida, Notre Dame, and Ohio State do not recruit chumps. Yet, Clark went without the postseason all-star exhibition tour that most top prospects with his offers usually do.
There are times when he looks like a man among boys on the field. It is most evident in his speed. I have not been able to discern from limited film his "get off" on the line of scrimmage, but the top end speed is certainly there. Plus, it gets there quickly. His proverbial "fast" is very fast. As a junior, he ran a 21.51 200m dash and a 10.43 100m dash in high school. The latter of the two times were among the best times of any high school athlete in the country that year. He is also very shifty with the ball in his hand. I do not think he is quite the talent that Dontre Wilson is on that regard, but the talent is still there.
Make no mistake: this is a speed pick for Ohio State. I think it is also a very good one.
Must Work On
A common criticism for "speed" wide receivers is that they tend to be behind the curve on a lot of other aspects of the game. His routes lack precision. It is very important at the college level to use the route itself to create separation, and not rely on just inherent speed advantages. Further, I see enough potential for Clark as an X receiver who can get on the line of scrimmage, but I see room for improvement as well. At 5-10, 175 pounds, he will never be a true X receiver, though he can play that role. I also do not see diligence, or really any film, of how well he blocks for the run game. This is critical for spread teams. Blocking wide receivers were a big reason for Oregon's success under Chip Kelly and were a big reason for Texas A&M's success last season.
Highlights
Senior year.
Redshirt?
Ohio State has a glut of wide receivers, but not a glut of known commodities. While it is cliché to say Urban Meyer does not want freshmen to redshirt, I find it very likely that all wide receivers in this class find something to do on the gridiron in at least a small, but regular, capacity this season. James Clark should play.
Miscellany
New Smyrna Beach is adjacent to Edgewater, from which Michael Brewster came to Ohio State in January 2008.
His high school teammate, Davarez Bryant, announced he was signing with Florida State at the same ceremony.
Clark graduated with a 3.98 GPA.
Team nickname is the Barracudas, so named after the famous Heart song. I do not know if that second part is true, but I am going to tell myself, and you, that it is.
Here is a photo of James Clark next to a rather large barracuda statue in front of his high school.
His high school was the same high school as Dallas Baker, former tight end for Urban Meyer's Florida Gators.
He had 49 catches for 1,112 yards and 8 TDs as a senior.
His senior season concluded with a first round state playoffs loss to Winter Haven. The Barracudas were previously undefeated.
He was a first-team Florida 6A all-state pick by The Miami Herald as a senior.
I think James Clark is better known.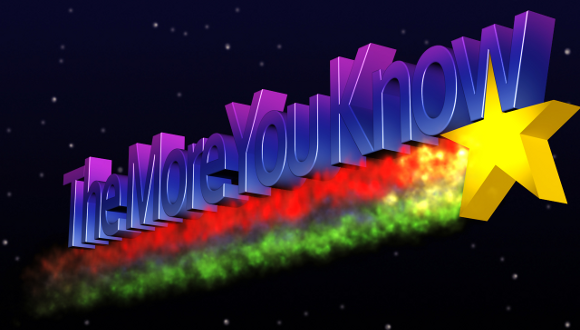 ---
Let's put him on the board.
| Name | POS | Ht | Wt | Hometown | Committed | Better Known |
| --- | --- | --- | --- | --- | --- | --- |
| Cameron Burrows | DB | 5'11 | 200 | Trotwood, OH | 01.19.12 | 02.19.13 |
| Jalin Marshall | WR | 5'11 | 196 | Middletown, OH | 01.30.12 | 02.26.13 |
| Billy Price | DT | 6'4 | 300 | Austintown, OH | 02.13.12 | 03.05.13 |
| Eli Apple | DB | 6-1 | 188 | Voorhees, NJ | 02.16.12 | 03.12.13 |
| Evan Lisle | OL | 6-5 | 280 | Centerville, OH | 02.28.12 | 03.19.13 |
| Jayme Thompson | S | 6-2 | 184 | Toledo, OH | 04.01.12 | 03.26.13 |
| Ezekiel Elliott | RB | 6-0 | 195 | St. Louis, MO | 04.01.12 | 04.02.13 |
| Marcus Baugh | TE | 6-4 | 233 | Riverside, CA | 04.10.12 | 04.09.13 |
| Tracy Sprinkle | DE | 6-3 | 255 | Elyria, OH | 04.17.12 | 04.17.13 |
| J.T. Barrett | QB | 6-1 | 230 | Wichita Falls, TX | 04.18.12 | 04.24.13 |
| Joey Bosa | DE | 6-5 | 270 | Ft. Lauderdale, FL | 04.23.12 | 05.01.13 |
| Darron Lee | ATH | 6-3 | 205 | New Albany, OH | 06.26.12 | 05.08.13 |
| Michael Hill | DT | 6-3 | 315 | Pendleton, SC | 06.27.12 | 05.15.13 |
| Timothy Gardner | OL | 6-5 | 310 | Indianapolis, IN | 07.28.12 | 05.22.13 |
| Tyquan Lewis | DE | 6-3 | 237 | Tarboro, NC | 09.20.12 | 05.29.13 |
| Gareon Conley | CB | 6-1 | 180 | Massillon, OH | 12.07.12 | 06.05.13 |
| Donovan Munger | DT | 6-4 | 285 | Shaker Heights, OH | 12.09.12 | 06.12.13 |
| Trey Johnson | LB | 6-2 | 225 | Lawrenceville, GA | 01.04.13 | 06.19.13 |
| Mike Mitchell | LB | 6-4 | 225 | Plano, TX | 01.05.13 | 06.26.13 |
| Christopher Worley | ATH | 6-3 | 190 | Cleveland, OH | 01.11.13 | 07.03.13 |
| Corey Smith | WR | 6-0 | 175 | Akron, OH | 01.29.13 | 07.10.13 |
| Dontre Wilson | ATH | 5-10 | 175 | DeSoto, TX | 02.04.13 | 07.17.13 |
| James Clark | WR | 5-10 | 175 | New Smyrna Beach, FL | 02.06.13 | 07.24.13 |