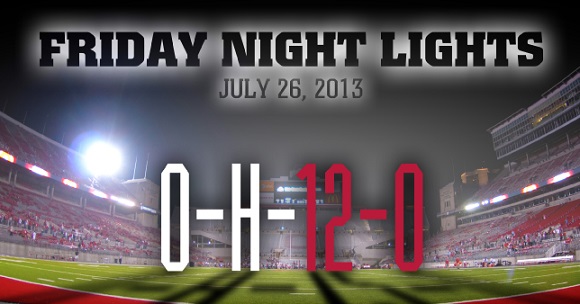 The slow recruiting month of July continued with only six new commitments for Big Ten teams. We're still over six months away from National Signing Day, but fall practice is just a couple weeks away. 
Indiana, Iowa, Michigan State, and Minnesota were the only schools to land a commitment in the past seven days. Iowa and Indiana each landed two commitments apiece.
As a result, we saw shifting in our rankings with Michigan State and Northwestern flipping spots at fifth and sixth and also Iowa and Nebraska flipping spots at eighth and ninth. The back end of our rankings saw a lot of movement with Minnesota and Indiana moving up to 11th and 12th respectively, while Maryland and Purdue fell two spots to 13th and 14th. 
Ohio State will host their Friday Night Lights camp this week while Michigan will host their BBQ event on Sunday. These events are huge for recruiting since many of their top targets will be present. 
Now, on to the rankings!
14. Purdue
Purdue finds themselves back at the bottom of the Big Ten rankings after briefly enjoying the 12th spot last week. Darrell Hazell has struggled on the recruiting trail during his first year on the job. The Boilermakers have yet to tap into the recruiting hotbed of Ohio. Many believed that Hazell's area ties would allow him to effectively recruit Ohio, but to this point Kentucky's Mark Stoops has beaten him to the punch. 
The Boilermakers appear to be the favorite for four-star safety Drue Tranquill. Tranquill has drawn interest from schools such as Michigan and Notre Dame, but as of now those schools have not offered. Purdue fans are hoping this situation doesn't turn out to be similar to Terry McLaurin, who Ohio State stole away with a late offer. 
13. Maryland
Maryland also falls two spots in the weekly rankings. The Terrapins are off to a slow start, but appear to be heading towards a strong finish. Landing one or both of five-star tackle Damian Prince and five-star corner Jalen Tabor would help out Randy Edsall tremendously, but those two could be longshots. 
According to 247Sport's crystal ball, Maryland is the favorite to land four-stars Jesse Aniebonam (86%) and Demetrius Johnson (100%). One of Maryland's top targets, receiver Chris Jones, will camp at Ohio State on Friday.  Jones does not currently have an offer from the Buckeyes.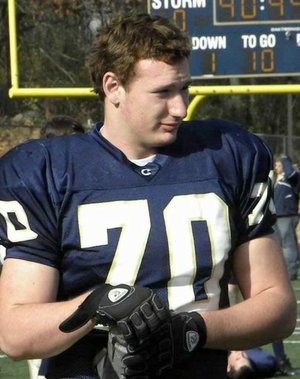 12. Indiana
Indiana jumps to 12th in the B1G rankings after picking up two commitments last week. Friday turned out to be a big day for the Hoosiers by landing two three-star commitments. 
Cincinnati St. Xavier product Nick Carovillano committed to Indiana over offers from Akron, Boston College, Bowling Green, Buffalo, FIU, Kent State, Miami (OH) and Purdue. The defensive end is the Hoosiers third commitment from Ohio. Indiana's second commitment of the day came from defensive tackle Jermane Conyers. Conyers had offers from Appalachian State, Eastern Kentucky, Georgia Southern, Marshall and Western Kentucky. 
11. Minnesota
Minnesota has the smallest class in the Big Ten, but still was able to move up two spots in the rankings after picking up their sixth commitment.  Three-star defensive end Andrew Stelter committed to the Gophers over offers from Army, Duke, Harvard, Iowa State, Northern Illinois, Princeton and Yale.
One of the Gophers top targets, offensive lineman Frank Ragnow, will be at Ohio State's Friday Night Lights camp. Ragnow currently has offers from Arkansas, Florida State, Minnesota, Pittsburgh, Cal, Kentucky, Nebraska, Vanderbilt and more. The crystal ball currently has him headed to Minnesota (89%). 
10. Illinois
All was quiet in Champaign this week. Tim Beckman must improve on the Illini's dreadful season last year or he could be looking for a new job sooner rather than later. 
CBS Chicago recently ran a piece that called out Beckman for his struggles with in-state recruiting. The piece also mentioned that Beckman was voted as one of the five worst coaches according to Stewart Mandel. 
9. Nebraska
Nebraska falls a spot in the rankings after a quiet recruiting week in Lincoln. 
The Cornhuskers were expecting to hear some good news from three-star Harrison Phillips last week, however, Phillips went against the crystal ball and committed to Stanford over Nebraska. 13 of 13 insiders on the crystal ball predicted Phillips to Nebraska. Oops. 
8. Iowa
Iowa landed a pair of two-star commitments to move them ahead of Nebraska in our rankings. Defensive end Terrence Harris chose the Hawkeyes over Florida Atlantic, UMass, and Western Michigan. The other commitment came from linebacker Ben Niemann. Niemann had offers from Eastern Michigan and Northern Illinois. 
Kirk Ferentz and Iowa is the latest Big Ten school to go toe-to-toe with MAC schools in recruiting. Big Ten schools need to step it up.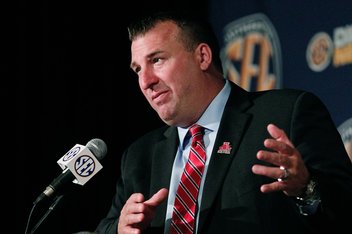 7. Wisconsin
Wisconsin remains seventh in our rankings after receiving no new commitments in the past seven days. Badger fans can breathe easy now after Bret Bielema announced that he would not ever turn Wisconsin in for a recruiting violation. 
Gary Andersen will look to continue the success that Bielema had during his stay in Madison, both in recruiting and on the field. 
6. Northwestern
Northwestern continues to fall in our rankings. The Wildcats started June at third in our rankings and now find themselves at sixth. 
Pat Fitzgerald will look to finish as strong as he started this class. 
5. Michigan State
Michigan State jumps Northwestern in our rankings after picking up their 13th commitment. The Spartans landed three-star safety Matt Morrissey last week. Morrissey had offers from Boston College, Central Michigan, Illinois, Syracuse, Toledo and Western Michigan.
Expect Sparty to finish with a top five ranked class in the Big Ten. I wouldn't be shocked to see the Spartans finish as high as third behind Michigan and Ohio State because currently Rutgers is ranked third largely on quantity of commitments and Penn State's class is almost full.  
4. Penn State
While many schools still have quite a few open scholarships, Penn State only has two more scholarships to give due to their sanctions. Bill O'Brien will now have six months to find the best two prospects for those last two openings. O'Brien has done an excellent job with the first thirteen prospects, all of which had offers from other Big Ten schools. When the sanctions were first released, many believed that Penn State would be competing with MAC schools for recruits and wins. 
Penn State could be Ohio State's biggest competition for four-star tight end Mike Gesicki. 23 of 23 insiders currently have Gesicki predicted to Ohio State.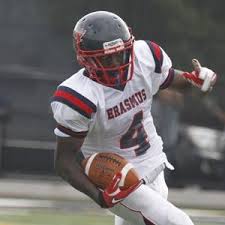 3. Rutgers
Rutgers has slowed their pace in the past few weeks after already landing 20 verbal commitments. 
As I mentioned before, Rutgers checks in at third mostly because of the quantity of commitments. Penn State, Michigan State, and Northwestern all have a higher quality of recruits, but they each sit at only 13 commitments. Expect Rutgers to fall as the other schools gain more commitments. 
2. OHIO STATE
Ohio State will host their Friday Night Lights camp this week. Curtis Samuel, Raekwon McMillan, Marshon Lattimore, and Erick Smith are some of the top targets expected to attend. See our current list of FNL visitors here. 
Offensive tackle Jermaine Eluemunor is scheduled to announce his decision on Wednesday. He appeared to be close to committing to Ohio State a couple of weeks ago, but now he is trending toward Arkansas. His recruitment has been a weird one. 
In a similar situation, Austin Roberts committed to UCLA this week. Roberts was once considered an Ohio State lean, but it appears that his offer was not committable. Ohio State will look to take Mike Gesicki or Tyler Luatua at tight end. 
1. MICHIGAN
Michigan keeps the top spot for yet another week. Much like Ohio State, Michigan has an event this week that attracts quite a few of their top prospects. Michigan's top target, Da'Shawn Hand, is not expected to make it to the BBQ on Sunday. Montae Nicholson and Malik McDowell are two of their top guys that are expected to make it. 
In big news, top running back prospect Leonard Fournette announced that he'll visit Michigan from Thursday to Sunday. It'll be tough to pull the top back away from LSU or Alabama. 
---
Rankings Overview
| No. | School | Commits | Scout ★ AVG | Rivals ★ AVG | 247 ★ AVG | ESPN ★ AVG | Overall ★ Avg |
| --- | --- | --- | --- | --- | --- | --- | --- |
| 1 | Michigan | 15 | 3.53 | 3.50 | 3.47 | 4.00 | 3.63 |
| 2 | Ohio State | 14 | 3.64 | 3.36 | 3.79 | 3.57 | 3.59 |
| 3 | Rutgers | 20 | 2.90 | 2.80 | 3.00 | 3.11 | 2.95 |
| 4 | Penn State | 13 | 3.31 | 3.23 | 3.31 | 3.38 | 3.31 |
| 5 | Michigan State | 13 | 3.15 | 3.08 | 3.55 | 3.31 | 3.27 |
| 6 | Northwestern | 13 | 3.00 | 3.08 | 3.31 | 3.31 | 3.18 |
| 7 | Wisconsin | 11 | 3.27 | 3.09 | 3.09 | 3.27 | 3.18 |
| 8 | Iowa | 12 | 2.83 | 2.91 | 3.00 | 3.25 | 3.00 |
| 9 | Nebraska | 11 | 2.64 | 2.82 | 2.91 | 3.30 | 2.92 |
| 10 | Illinois | 9 | 2.60 | 2.67 | 2.83 | 3.00 | 2.78 |
| 11 | Minnesota | 6 | 3.33 | 3.00 | 3.17 | 2.80 | 3.09 |
| 12 | Indiana | 10 | 2.50 | 2.56 | 2.75 | 3.00 | 2.70 |
| 13 | Maryland | 8 | 2.50 | 2.63 | 2.75 | 3.33 | 2.80 |
| 14 | Purdue | 7 | 2.86 | 2.67 | 2.86 | 3.00 | 2.85 |