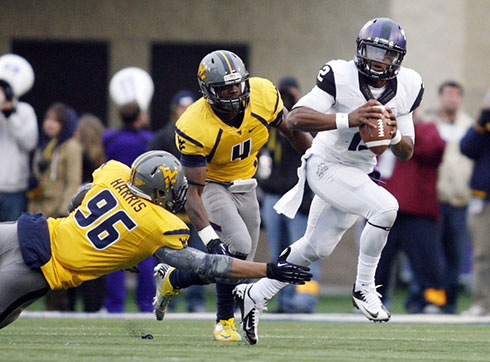 This Week in Really, Really Bad Decisions.
MORGANTOWN, W.Va. — Suspended defensive lineman Korey Harris, arrested Friday on charges of first-degree armed robbery, is no longer with the West Virginia football team.

[...]

The armed robbery allegedly occurred in Morgantown during the early morning hours of July 12, when police said Harris and two others entered a Sturgis Street home and held two residents at gunpoint.

 

A relative said one of the victims recognized Harris, who was wearing his WVU-issued sweatpants with the No. 96 on them. That victim reportedly told police all three intruders were armed.
The sweatpants may have been what Harris had to wear with his Bad Idea Jeans in the dryer that night.