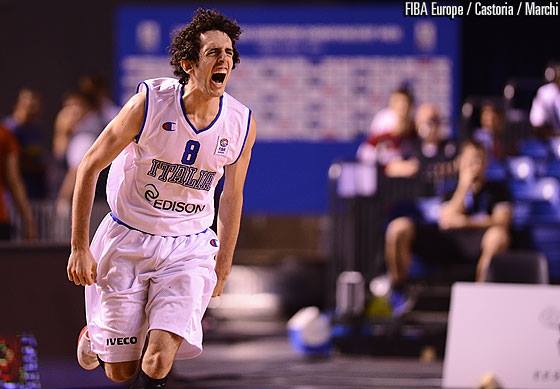 ADV did it against Spain. He did it again versus Lithuania.
A never-say-die Italy emerged triumphant 75-72 over Lithuania after a sublime overtime thriller on Friday and clinched the last semi-final berth at the Sportland U20 European Championship.

TURNING POINT: Italy were trailing 65-61 nine seconds from the end of regulation when Awudu Abass, with two sets of Lithuanian arms in his face, drilled a triple from the right corner to cut the gap to 65-64; Lithuania made it 67-64 from the foul line and then Amedeo Della Valle saved just behind the arc an in-bound pass that seemed lost, turned around and hit the three on one leg with less than two seconds on the clock to send the game into overtime.
You can see the highlights here. Della Valle's game-tying three-pointer comes around the 2:37 mark.
Fratelli d'Italia, ADV s'è desta!