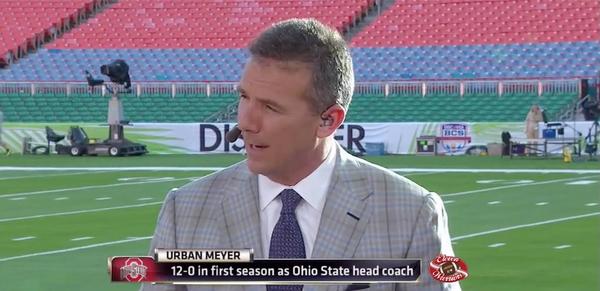 Because somebody gave Clay Travis national media exposure, Urban Meyer had to deny the report he turned Florida in for secondary violations via a text message to the Columbus Dispatch:
"It is absolutely not true that I turned in the University of Florida."
Although, as CBS sports notes, this doesn't mean Ohio State didn't report a violation:
Though that doesn't mean Ohio State didn't report the violation to the NCAA. According to an Ohio State spokesman, somebody in the school's compliance department read that there might have been contact between [Florida assistant Brian] White and [recruit Curtis] Samuel on a recruiting site and they let the Big Ten know of the possible violation.
Come back to me, actual football games; I need your sweet nectar in or around my mouth.