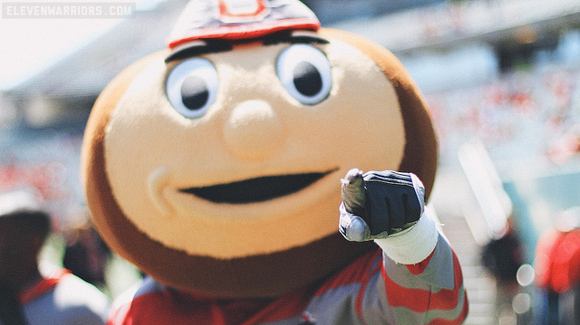 The announcement of the sanctions against the Oregon football program has drawn stern criticism from Ohio State fans. Two years after being handed a bowl ban, Buckeye Nation still feels wronged. But in reality, they've suffered no ill fate.
In recent decades, SMU, Auburn, Miami, Alabama and USC, among others, have been dealt severe penalties from the NCAA's Committee on Infractions. In each case, it's taken years for the program to return to an elite level, and in some cases, they've never won at the same rate.
The 2011 Ohio State season represented the lowest of lows for many. What was thought to be a potential national championship season turned sour before 2010 even ended. TatGate arose, star players were suspended, and then in March, Jim Tressel's status came into question. On Memorial Day, Tressel was ousted as head coach.
Six months later, a 6-6 regular season came to a conclusion in Ann Arbor, where the Buckeyes lost to Michigan for the first time since 2003. Urban Meyer was introduced as Ohio State's head coach two days later. And it's been coming up Buckeyes ever since – unless you count that minor speed bump at the Gator Bowl.
The Death Penalty quite literally ended the SMU football program. From 1980-1984, the private Dallas school had a 45-5-1 record. The Mustangs' win percentage, which hovered near 90 percent, was the highest in Division 1-A. But then the sordid details came out about a slush fund that even the governor was involved in.
The NCAA shut down the SMU program for one season while the school chose not to field a team again the following season. When Mustang football returned, the on-field product was easily the worst in major college football. It wasn't until 2009 that SMU finally returned to the postseason.
Auburn, Miami, Alabama and USC have all sleepwalked through sanction-riddled seasons. For Ohio State, it was one lost year followed by a 12-0 season. Beyond that appears to be endless success for the Meyer-coached Buckeyes. Few, if any, programs are set up for the future better than Ohio State. It is poised for an unprecedented run after a decade-long period of dominance.
For athletic director Gene Smith, though, the well-rounded nature of the program garners even more gratitude.
"I think everyone has recognized what (Meyer) and his staff have done on the field," he said. "I think the most impressive thing is off the field – his focus on developing the whole student-athlete, helping them academically, bringing the culture where they develop as men.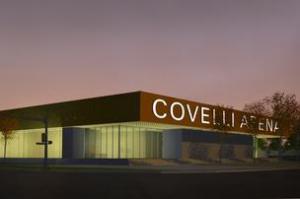 "Everyone knows that I'm big on the developing of our young people so they can get ready for tomorrow's complex society, and I think that's sometimes the unseen thing that he's done just a magnificent job in. He's done a marvelous job."
Across all 36 varsity sports, Ohio State is unique. Stanford has established itself as the king and queen of college athletics, winning the Directors' Cup on an annual basis, but the Buckeyes aren't far behind. Football and men's basketball receive more than 90 percent of the attention from fans. Several other teams have just as much, if not more, success as the glamor sports.
The women's rowing team, Blaz Rola (men's tennis), Michael Newberger (men's gymnastics), Marco Canevari (fencing) and Logan Stieber (wrestling) all know what it feels like to be crowned national champions.
"I think we are positioned extremely well, first and foremost because of the great support that Columbus and Buckeye Nation provides to our institution and our athletic department," Smith said. "We have great coaches – Urban is representative of that. We had some great champions this year. Our men's tennis team hasn't lost a home match in 10 years. Can you imagine saying that here in Columbus, Ohio?"
A portion of the tennis program's success - and many other Ohio State teams – has come from state-of-the-art facilities that have few equals at the collegiate level. Ty Tucker's infectious personality and ability to attract top talent to Columbus certainly helps. But a still new indoor facility and brand new outdoor courts is a contributing factor.
During the facilities arms race of the 1990s, Ohio State was the undisputed winner. Old buildings were renovated and new venues were built. Nearly every athletic program had a new facility. Almost two decades later, the Buckeyes remain in the upper echelon in regards to athletic venues. But that doesn't mean improvements and upgrades will go by the wayside. Just last month the athletic department announced it would add more than 2,000 seats to Ohio Stadium.
"Andy (Geiger) did a great job of setting the foundation, so our focus has been on deferred maintenance items," Smith said. "We're doing the Horseshoe this year with renovating the seats and things of that nature. We're building what we're calling an athletics district, which is the area north of Jesse Owens and north of the Woody Hayes facility where we're going to add the Covelli Arena. The sports medicine facility named after the Crane family will be up in that area. We'll look at raising money for a small wrestling practice facility, replacing French Field House with an indoor track facility and a small ice rink replacing the ice rink. The area with French Field House and St. John and the OSU Ice Rink is acreage that is more valuable to the academic growth of the institution. A lot of those facilities have deferred maintenance issues. This is a 15-20 year plan. We'll eventually tear those down and replace them in the athletics district."
Texas and Stanford, along with Ohio State, are two schools often mentioned when it comes to who has the best facilities in the country. Both of those schools also offer tremendous academics. In recent years, high quality academics at Ohio State have become a reality. Over the past 20 years, the university has thrust itself into the conversation when the best public institutions are discussed.
Academic All-Big Ten and All-American performers have become routine. They haven't just sprouted in non-premier sports, either. In 2012, Aaron Craft became the men's basketball program's first Academic All-American since Bill Hosket in 1968. Craft followed it up by being honored as the Academic All-American of the Year in 2013.
"We would have to create a new structure, and we will have to create a new way we do business. It will require us to reduce our sport programs."
A decade ago it was Craig Krenzel who garnered the academic spotlight. Not only did he quarterback the Buckeyes to a national championship, he also won the Draddy Trophy, which is referred to as the "academic Heisman." The molecular genetics major proved that achieving success at the highest level of academics and athletics was possible.
"It's just an honor and a privilege to create an environment for these young people to be successful academically and athletically," Smith said. "I came here in 2005 and in 2006, our graduation rate was 62 percent. This past year it was 81 percent. We're on the trajectory that we should be on when you have great coaches like Urban and the great support we have."
The entire model could change, however, depending on the outcome of the Ed O'Bannon-NCAA case. In the spring, Big Ten commissioner Jim Delany infamously said Division I programs would go the way of Division III and not offer scholarships and de-emphasize athletics all together. Not many bit on that assertion and Delany eventually backtracked.
Asked about the subject on Tuesday, Smith said he's long believed athletes should receive more financial support, especially the ones who are in need. How to go about that is the biggest answer that remains untapped.
"If (O'Bannon) ultimately wins, it will deplete the NCAA endowment fund, it would deplete the reserves of the NCAA," Smith said. "We would have to create a new structure, and we will have to create a new way we do business. It will require us to reduce our sport programs. There's no way we will be able to fund 36 varsity sports because we will have to come up with a method to provide compensation and all that comes with that to support X number of sports. It's going to change the business."
It's no secret that intercollegiate athletics has become nothing more than a giant business. It's why conference expansion swept through football, it's why conference- and team-specific TV networks exist, it's why there is an endless amount of bowl games and on and on.
In any business, making money is key. The Ohio State athletic department – or football and men's basketball programs – has done a good job of that. But when only two sports are making money, it's fair for people to question the business model. Sports is different from other business, but maybe it's time for college athletic departments to look in the mirror and ask if sports should be cut or if business models should change.
Not every university is as fortunate as Ohio State. The athletic department is self-supporting, and it kicks in cash to other areas of the university. When the library underwent a major overhaul, the athletic department donated nearly $10 million to the project. That isn't happening at Ole Miss. Only around 20 athletic departments each year operate in the black.
The O'Bannon case won't bankrupt the Buckeyes, and the football team won't be forced to wear tattered jerseys. But national titles in women's rowing and synchronized swimming could be nearing an end.
For Ohio State, the decisions will weigh heavily.