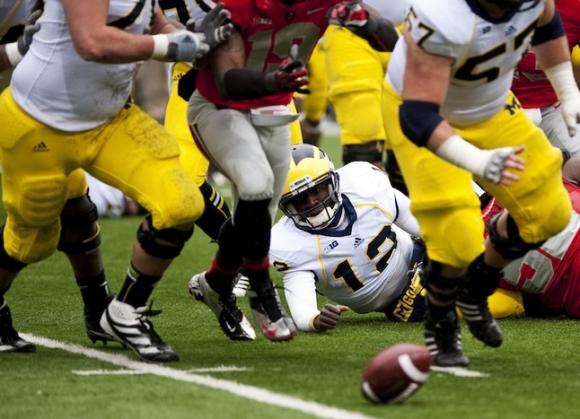 Michigan quarterback Devin Gardner, who has all of five starts under his belt, appeared on a Detroit radio station today and told listeners that the Wolverines would win their game with the Buckeyes this November. No ifs, ands or buts.
"We always have room for improvement, but this is definitely a championship-caliber football team that will win in the 'Big House' against Ohio State," Gardner said. "We don't feel like we're inferior to anyone in the country."
On one hand, that's what you want your quarterback to think. On the other, you don't really want him to come out and say it on the radio.
Then again, it worked for Jim Harbaugh in '86. Still, Urban Meyer and his team will gladly take the bulletin board material.