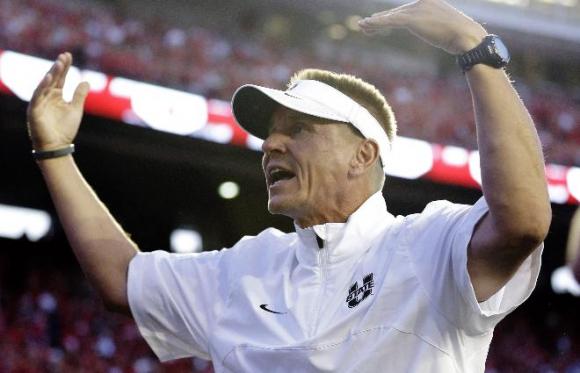 Urban Meyer is entering just his second year in the Big Ten, but already his relationships with Wisconsin's head coaches have been put under the microscope. First came a dustup with Bret Bielema. Now comes the friendship Meyer shares with Gary Andersen. Meyer hired Andersen prior to Utah's undefeated season of 2004 to serve as the Utes' defensive line coach. 
In a Q and A with the Desert News of Salt Lake City, Andersen was asked about life in the Big Ten and competing against an old friend.
Q: Discuss life in the Big Ten and competing against Ohio State coach Urban Meyer, your former boss at Utah.

Andersen: It'll be fun. It's a big-time conference. Every conference has great teams and every conference has teams that are on the rise. It's a very competitive situation that we're in week in and week out. It's a very physical brand of football, without question, but it's amazing when you sit back and watch the film. What I saw was there's every type of offense other than Air Force's triple-option stuff that you have to be able to defend. So... it's a spread conference; it's a smash-mouth conference. There's big, powerful kids in the conference week in and week out and it's a high level of football. Football is very, very important there — just like it is in the state of Utah. But it's a tremendous conference. I think it's continuing to grow and get better every single year. You've got to be on your toes every week to have an opportunity to win. Like I always say, it's tough to win Division I football games and now in the Big Ten Conference that will be no different. It's going to be very difficult to win every week.

Q: Have you had a chance to speak with coach Meyer since taking the job at Wisconsin?

Andersen: We talk. Actually whenever we get a chance to go to any Big Ten meetings we try to maybe go to lunch or dinner and sit down and talk about things a little bit. We still talk quite a bit. I think it's a very good friendship. We both have great respect for each other and it's great to be able to kind of sit back and not talk to him about football stuff, which is nice. I do the same thing with Kyle (Whittingham). We don't always have to sit there and talk about football. We can just talk how friends talk.