It's Friday afternoon and we have a lot to discuss from the last week and also a look ahead to the week or two that stands in front of us.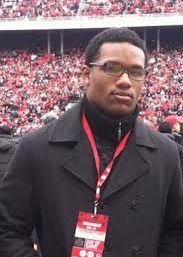 First, we saw a couple of players place the Buckeyes very highly on their list of schools they are considering as finalists.
Urban Meyer and the Ohio State staff are still offering prospects, though the offer spree has slowed down a little over the past week or so. Coveted offers did go out to four class of 2014 prospects and we'll touch on them.
With the Elite 11 camp, which is for top quarterbacks, and the Nike Football Training Camp, which is for all players, in town over the weekend, a lot of top prospects will be in Columbus, including the nation's top player. We'll have a full rundown on who will be here and what they may be thinking.
Two players very high on Ohio State's list pledged elsewhere last week and we'll cover them, as well.
Finally, we'll take a look into the coming weeks where the Buckeyes will be hosting their one day camps on June 9th and 21st, which will attract many commits and targets.
Now, to the good stuff.
The Buzz
Two of the best players in the class of 2014 moved Ohio State into their list of finalists this week, exciting recruitniks that follow Buckeye football.
First, Scottsdale (AZ) Desert Mountain quarterback Kyle Allen placed OSU in his top five Tuesday evening. Joining the Buckeyes are Notre Dame, Oklahoma State, Texas A&M, and UCLA. I think UCLA is the favorite to land him right now, but the Buckeyes definitely have a chance.
Norfolk (VA) Lake Taylor defensive end Jalyn Holmes put the Buckeyes in his top three along with Clemson and Florida State. I think FSU is the team to beat for his commitment as things currently stand. He is planning on visiting OSU June 19th.
#Top3 twitter.com/JayHolmes_/sta…

— Jalyn Holmes #⃣1⃣1⃣ (@JayHolmes_) May 30, 2013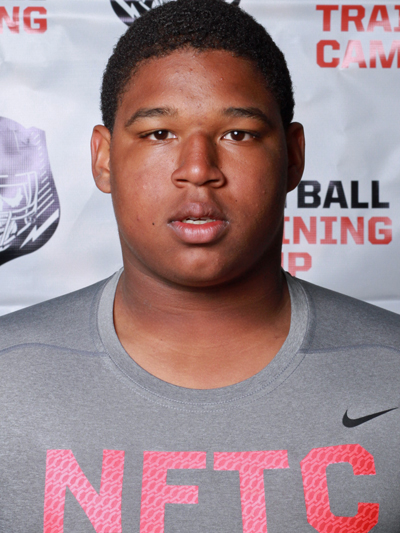 Also, Tampa (FL) Jesuit linebacker Vincent Jackson placed the Bucks in his top 12 (yes, top 12) a few days ago. Alabama, Auburn, Miami, and Oregon are the teams that have the best chance of landing him. I don't give Ohio State much of a chance in this race, especially without a visit.
The Ohio State staff kept busy handing out offers this past week. They didn't hand out as many as they have in past weeks as only four players received OSU offers, all members of the 2014 class.
Seniors who received an offer from Ohio State last week include River Ridge (LA) John Curtis corner Terrence Alexander, West Palm Beach (FL) Dwyer corner Shawn Boone, Hallandale (FL) corner John Battle, and Richmond (VA) Benedictine athlete Raymon Minor.
There was not a single junior offered in the last week, but that will pick back up once the Ohio State coaches see them participate in the upcoming camps.
Previewing the Weekend
There will be many elite talents in town this weekend because Nike's Elite 11 quarterbacks camp will be in Columbus tomorrow, followed by their Nike Football Training Camp on Sunday.
Two quarterbacks who could end up playing for OSU will be in town.
The first and most important is Bossier City (LA) Parkway quarterback Brandon Harris, who along with Kyle Allen, is Ohio State's top quarterback target in the 2014 class. He arrived in Columbus yesterday to ensure he would get a sizable visit to OSU prior to Saturday's Elite 11 camp. We'll have have more from Harris after the camp tomorrow.
The other quarterback in town for the camp is Toledo (OH) Central Catholic quarterback DeShone Kizer. He could receive an offer if the Bucks strike out with Allen, Harris, and Darlington. He's a name to keep an eye on.
Sunday's NFTC camp will draw many elite visitors to town including the nation's top player.
Woodbridge (VA) defensive end Da'Shawn Hand will be visiting Ohio State Saturday before camping Sunday. He will be accompanied by Manassas (VA) Stonewall Jackson defensive tackle Tim Settle, who is one of the top juniors in the country.
It's highly unlikely the Buckeyes are able to score a commitment from Hand, but this is there chance to "get back in the game." It's also a great chance to make a good first impression on Settle.
Hearing Da'Shawn Hand not interested too much in #OhioState but 2015 DT Tim Settle is. We'll see if Urban Meyer can change Hand's mind.

— Mike Farrell (@rivalsmike) May 30, 2013
2014 commits Lonnie Johnson, Kyle Trout, Dylan Thompson, Kyle Berger, Dante Booker Jr., Damon Web, Parris Campbell, and Sam Hubbard will also be in town for the camp. It's a safe bet they'll be recruiting the top talents to play for OSU at the college level. You can see the full list of June visitors here.
Happy Trails
Two players the Buckeyes had high on their list of targets committed to other schools in the past week.
Paramus (NJ) Catholic cornerback/safety Jabrill Peppers, who may be the top defender in the country committed to the Michigan Wolverines last Sunday. This is an awesome pickup for them. He'll definitely give the Buckeyes some problems over the course of his college career.
Jabrill Peppers to #Michigan as everyone expected. Great job by Hoke and his staff.

— Jeremy Birmingham (@Birm) May 26, 2013
Tyrone (GA) Sandy Creek wide receiver Demarre Kitt was the other player to spurn the Bucks for another school. He committed to Clemson yesterday. I thought Kitt would be a Buckeye until Deshaun Watson reaffirmed his commitment to the Tigers. When that happened it was only a matter of time before Kitt decided to play his college ball for Dabo Swinney and the Clemson Tigers.
Looking Ahead
Ohio State has two one day football camps in June that will bring a lot of players to campus.
The first of the camps is Sunday June 9th with the second coming Friday June 21st. We will have much more on these camps and who is planning on attending them in the coming weeks. We'll also have some information on other players planning on visiting in June such as JUCO offensive linemen Chad Mavety who has the Buckeyes as one of his top schools.
Finally Chicago (IL) De La Salle Institute offensive tackle Jamarco Jones is going to announce his college decision on June 27th. I think he'll choose the Buckeyes on that date and will become the third offensive linemen to join the class.
That's all we have for this week's Ohio State football recruiting notebook. Have a great weekend!