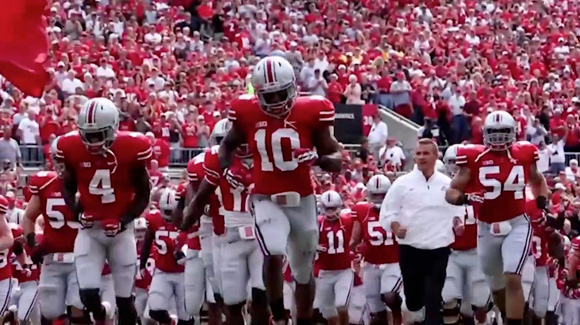 Add another late start to the mix. It was announced today that Ohio State's trip to California will be played at 7 p.m. EDT, 4 p.m. PDT and televised on Fox. That is in addition to three 8 p.m. eastern starts, two at home versus Wisconsin (Sept. 28) and Penn State (Oct. 26) and one on the road against Northwestern (Oct. 5).
Urban Meyer pushed more late starts at home and on the road for recruiting purposes. It puts the Buckeyes in the spotlight and opens up millions of eyeballs to the football program.
The atmosphere in Ohio Stadium provides a distinct home field advantage and provides a showcase for recruits. It also allows them easier access after playing on Friday nights.
Six of the Buckeyes' eight home games started at noon last season. There are none so far in 2013. The other announced starting time is the homecoming game versus Iowa (Oct. 19), which will kick off at 3:30 p.m.