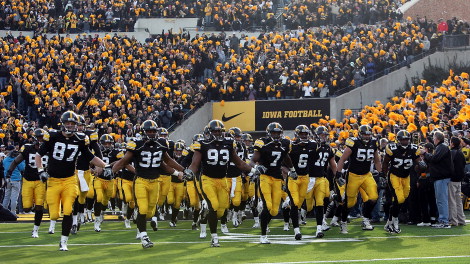 Four Ohio State game times have now been revealed, and none of them are at noon. Consider Urban Meyer happy and powerful. 
The Buckeyes announced the start time for their homecoming game Oct. 19 versus Iowa: 3:30 p.m. The game will be televised by ABC/ESPN/ESPN2. 
The Ohio State head coach let his feelings be known on the early starts during the offseason, saying the atmosphere wasn't the most attractive for recruits. The early starts also cause logistically problems following Friday night games for high schools. Meyer made it clear that he wanted more night games, which provides an exhilarating experience in Ohio Stadium.
Six of the Buckeyes' eight home games started at noon last season. There are none so far in 2013, with home games against Wisconsin and Penn State slated for 8 p.m. eastern, as well as a road game at Northwestern.