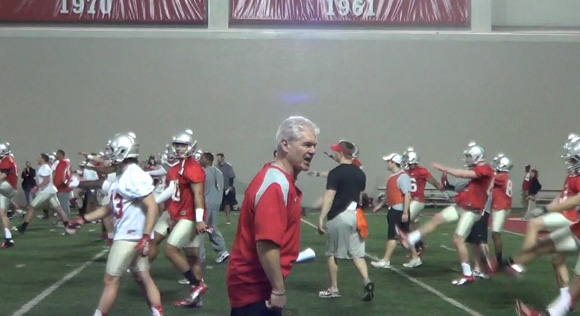 CoachingSearch.com assembled a list of the 8 most entertaining college football assistant coaches on Twitter and Ohio State's Kerry Coombs, rock star that he is, made the cut:
Ohio State's cornerbacks coach doesn't tweet all that frequently, but each one has a lot. He often tweets where he's at on the recruiting trail, and makes a comment about the place. He wasn't too excited to be in Michigan. Excuse me, I mean "TSUN." He also has some of the longest hashtags. Here are some examples: #tryingtohelpabrotherout, #newtothetechnology, #gosouthforthewinter, #comenorthforthechampionship
You can – and should – follow Coombs on Twitter: @OsuCoachCoombs.