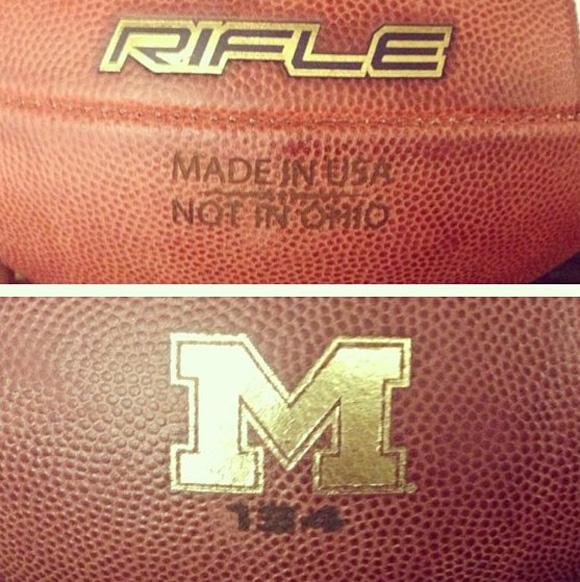 Ada, Ohio is home to the Wilson football factory – the world's only dedicated football factory, in fact – meaning many of the pigskins you see flying around NFL and college fields were born in the great state of Ohio.
The Michigan Wolverines, however, would like you to know that the Adidas footballs they use are made in the USA, but not in Ohio. Definitely not in Ohio.
Thanks to this photo shared by Michigan redshirt wide receiver Bo Dever, we can see just how much the Wolverines want the world to know that the footballs they plan to use have nothing whatsoever to do with the state of Ohio. Which is a shame, because Ohio footballs are the best.
Guess we'll just have to be content with making all of their players and coaches.
---
UPDATE: Turns out that the Adidas Rifle footballs shown in the photo were basically test footballs and the University of Michigan is still buying footballs that are made in beautiful Ada, Ohio.