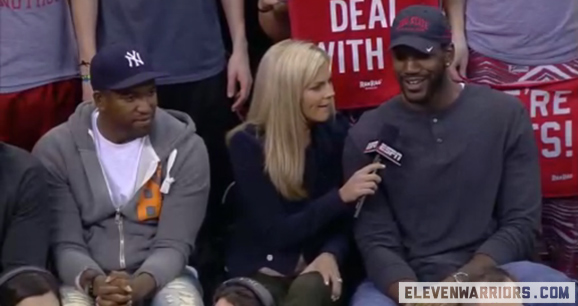 Oden has been working out in Indianapolis in an attempt to get back to the league despite having already had five knee surgeries.
"Man, (Oden) looks unbelievable," (Thomas) said at the draft combine. "He's running. He's lifting weights. You might be seeing a comeback. He looks like he's ready to go. He's running, getting in shape. I'll tell you one thing. For a big 7-footer that's all he does, running and getting in shape. He's looking right." 
Despite looking...older...Oden is only 25 years old.