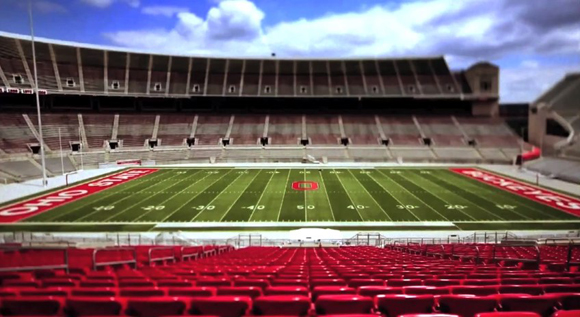 Let's count the ways this 2013 college football hype video is great:
Six minutes of the plays and moments that defined the 2012 season.
An amazing shot of Ohio Stadium in the intro.
A heaping dose of the things Braxton Miller does that makes you want to name offspring for him.
Jadeveon Clowney destroying Michigan's Vincent Smith.
Lache Seastrunk's one-legged touchdown scamper.
Fat fan holding a pole and waving his shirt.
Nick Saban painfully forcing a smile as he hoists the crsytal football.
Decent music and perhaps best of all, beautiful 1080p video.
We're still 107 days away from the start of the season, but if you watch this video every four hours, you just might make it.