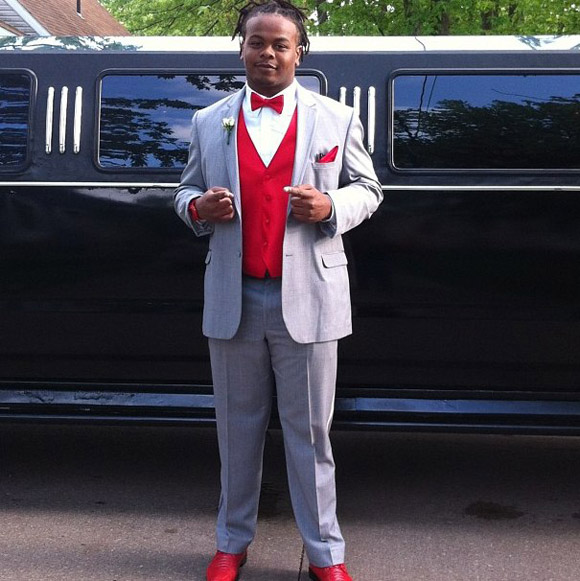 Tracy Sprinkle, a defensive lineman in Ohio State's 2013 class, is enrolled early and is taking classes in Columbus while working out with his Buckeye teammates. In fact, he earned a 3.5 GPA during his first semester in Columbus.
Fortunately, he was able to make it back home to Elyria for prom and we're all better off for it.
Now, close your eyes and envision that suit, in some form, at Radio City Music Hall in 2018.