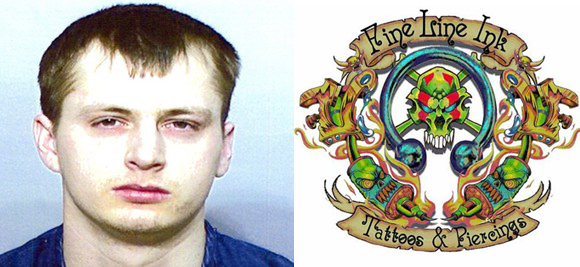 Thursday evening, a post appeared on Craigslist claiming someone was "selling everything involved in the tattoo scandal from 2010." Accompanying the post were photos of a collection of Ohio State championship rings and the logo of Fine Line Ink, the tattoo parlor at the center of the scandal that brought down Jim Tressel at Ohio State.
From the listing:
i have a 2002 ohio state championship ring from tj downning 5 - 2008 big ten championship rings from , terrell pryor , devier posey ,sollie thomas , jamil martin (41) , mike adams and i also have durron carter (chris carters son ) high school championship ring and terrell pryors high school basketball championship ring with his initials ingraved inside ....i also have terrell pryors mvp trophy from the 2009 fiestia bowl ...lots of jerseys , footballs, helmets , gloves ,cleats and pics all signed ...and other things ...i am going to be putting every thing on ebay this weekend but i figured i would see if i could get offers on here first please email me for pics and offers
In December of 2010, Ohio State quarterback Terrelle Pryor and four other players were found to have received discounted tattoos and cash from Edward Rife, the owner of Fine Line Ink. The NCAA ruled the players eligible for Ohio State's 31-26 Sugar Bowl win over Arkansas, with their five-game suspensions to begin the following season, but a review of Jim Tressel's email revealed he had prior knowledge of the situation, via a tip from Columbus attorney Christopher Cicero. Rife had approached Cicero for advice with a drug and money laundering case federal agents were bringing against him.
Rife pleaded guilty to one count of conspiracy to possess with intent to distribute more than 100 kilograms of marijuana and one count of money laundering in June of 2011 and was sentenced to 36 months in prison later that year for what authorities alleged was an operation that distributed between 400 and 700 kilograms of marijuana.
Federal investigators were unable to determine if the OSU memorabilia was purchased with money obtained from the sale of drugs, so the rings and other awards remained in Rife's possession.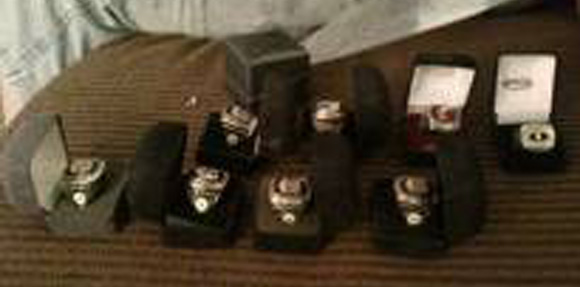 It's unknown whether Rife sold the memorabilia before entering prison or during his term. The Fine Line Ink logo attached to the listing did not turn up any results in reverse image searches conducted by TinyEye, Google and other services, lending credence to the notion that the seller is either Rife, or someone close to Fine Line Ink.
Is it Rife? He is still likely months away from an early release assuming he is eligible for good behavior and the Residential Drug Abuse Program he planned to enter while incarcerated.
Guess we'll have to keep an eye on eBay.
---
UPDATE 5/4 2:17pm: Cris Carter weighs in:
Duron didn't sell his hs championship, it was stolen by one of his teammates at OSU and sold.NCAA investigated /cleared him.I hav DC's ring.

— Cris Carter (@criscarter80) May 4, 2013