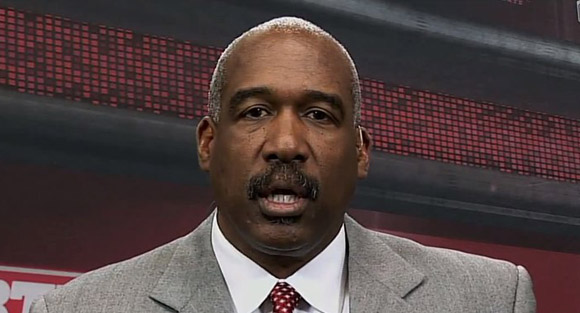 Appearing on the Bishop & Rothman show on 97.1 The Fan today, Ohio State athletic director Gene Smith said there are no plans to play the Ohio State-Michigan game at night, but a 3:30 p.m. kickoff may be in the cards.
The key exchange comes at the eight minute mark in the interview.
"Not really," Smith said when asked if we could see the Michigan game in prime time. "Dave Brandon, the athletic director at Michigan, and I talked about that before we started our conversations on realignment. We feel that game should be a noon kick, but we also agreed that we need to be open to the 3:30 kick. The 3:30 window is a good window. But, we both like it at noon. There's so much around that game. Playing at night, I think would be a challenge for us, so right now, our position is 'No, do not play that at night.' I can never say never because sometimes that can be taken out of my hands, but Dave and I are of the opinion that is a day game."
Our translation: The Michigan game won't be a prime time game this year or the next year, but at some point, it will be.
The entire 17-minute interview is worth a listen as Smith touches on many of the topics when we sat down with him last week as well a few interesting angles.