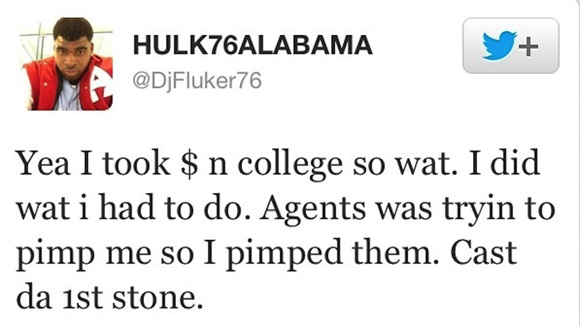 Former Alabama offensive tackle and soon-to-be NFL rookie D.J. Fluker took to Twitter late last night to admit to accepting money from agents while he was in Tuscaloosa. This, of course, would be a pretty substantial NCAA violation so it's a good thing his agent came forward to say Fluker's account had been hacked.
To all followers of @djfluker76 his account has been hacked. We will rue activate his account after the draft.

— Deryk Gilmore (@DerykGilmore) April 23, 2013
Of course it was.