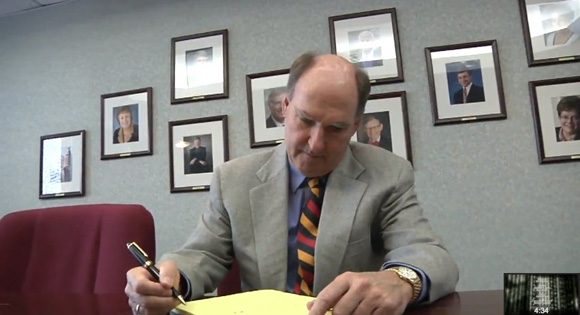 According to a CBS Sports report, the ACC is expected to sign a unanimous Grant of Rights agreement among its 15 members.
ACC presidents are in the process of clearing this with their departments. The agreement will go to 2026-27, the duration of the league's contract with ESPN. The deal is not official just yet but, barring an unforseen snag, will be completed.

Unless a league member decides to go to litigation to escape this down the road, the ACC believes a Grant of Rights will protect it from conference realignment poachers.
In a Grant of Rights deal, a school essentially relinquishes all media rights to the conference for use in a pooled distribution model. Jim Delany covets North Carolina and perhaps a few other ACC schools, but not enough to accept them without media rights.
Bigger picture, this might mark the last we hear about major conference expansion for a good while. 
UPDATE: The ACC makes it official.