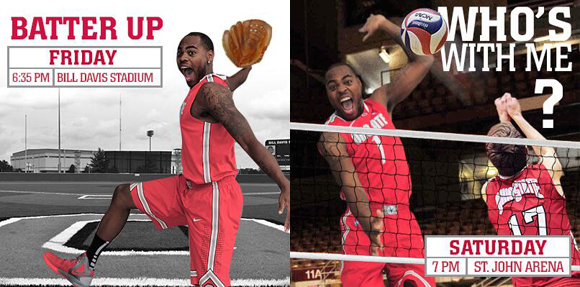 Deshaun Thomas may be NBA-bound, but he's also going to get every last bit out of his Ohio State experience before moving on.
Tonight, Thomas will throw out the first pitch in the baseball game with Illinois (6:35 p.m./Bill Davis Stadium). Tomorrow, he'll hit up a men's volleyball game to...flash stinkfaces at the enemy, we presume, when No. 4 Ohio State faces Grand Canyon in a a MIVA quarterfinals match (7:00 p.m./St. John Arena).
Admission to both events is free for students with BuckID.