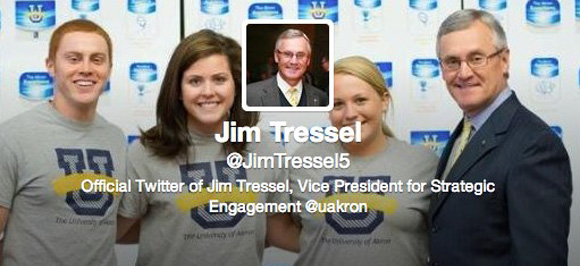 So, Jim Tressel on Twitter is a thing:
Welcome to Twitter @jimtressel5!

— University of Akron (@uakron) April 19, 2013
Tressel has just three tweets of his own so far, all related to events at Akron where he's the Vice President of Strategic Engagement.
Spoke at the Sport Studies Career Conference this morning. Still going on in the 5th floor of Infocision Stadium - free & open to students!

— Jim Tressel (@JimTressel5) April 19, 2013
Please let this be more than a dry, PR-driven account. We want to retweet Tressel going nuts this fall when Braxton Miller breaks a touchdown run.
#AndSoForth.