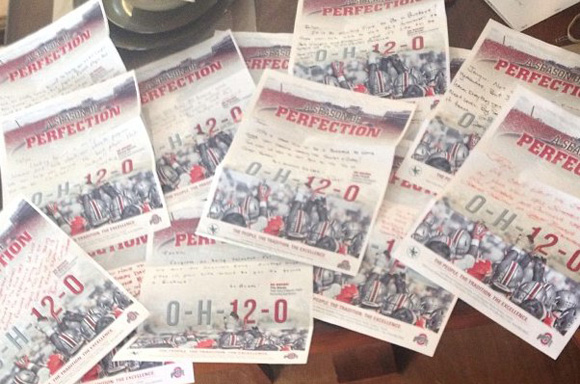 Jalyn Holmes, a four-star defensive end thought to be one of the three best at his position in the 2014 class, is a hot commodity. He holds offers from anyone and everyone, including Alabama, Clemson, Florida, Florida State, Nebraska, Notre Dame, USC, Ohio State and others.
On Thursday, he published the photo above to his Instagram account, which features at least 13 hand-written letters from Ohio State on beautiful O-H-12-O stationary.
It won't be easy to get the Norfolk, Virginia prospect out of the south, but thoughtful letters like those pictured certainly can't hurt.