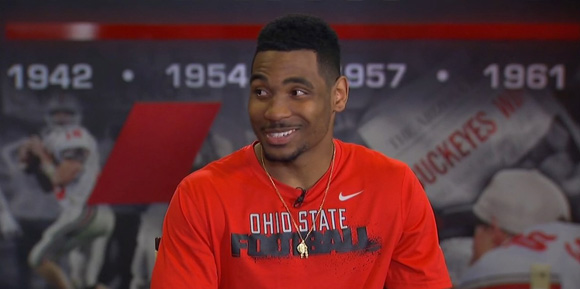 You can breathe easy Columbus America. Braxton Miller's blond mohawk is no more.
Appearing on ESPN's College Football Live Tuesday, Miller's hair was back in its natural state, if a bit elevated into a stylish high top fade.
Rece Davis wasted little time asking Miller about the choice of hairstyle to which Miller said: "I don't know if you've seen some pictures or not. I don't know if that was me."
RIP Braxton's blond mohawk.