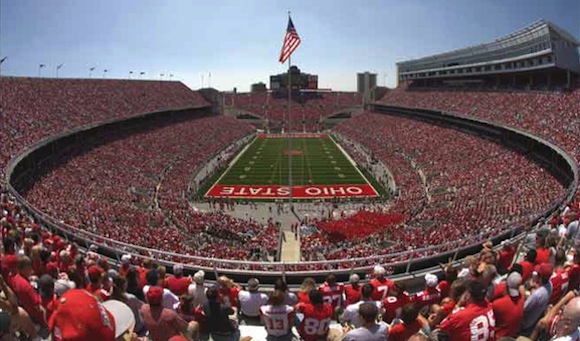 Football powerhouses with stadiums seating ~100,000 are naturally going to make more in ticket revenue than schools with fewer seats and even fewer wins. But the gap is even larger than you may realize.
According to figures supplied to The Gazette by Big Ten schools through the Freedom of Information Act, Michigan earned $46.447 million in football ticket revenue in the 2012 fiscal year. Indiana generated the smallest revenue at $4.351 million.

The nearly $42.1 million difference between the programs is more than what Ohio State ($41.046) earned in football ticket revenue during the same fiscal year.
And before you can ask, "but what about Maryland and Rutgers" here's your answer:
Maryland ($6.615 million) and Rutgers ($7.868 million) barely earned more than Indiana.

Penn State ($33.403 million) — the league's other stadium seating more than 100,000 for home games — was third. Nebraska ($28.184 million), Iowa ($21.034 million) and Wisconsin ($18.332 million) rounded out the top six.
Data below. PRO TIP FOR THE BOTTOM-DWELLERS: Winning - in addition to curing everything - magically puts money in the place where invisible butts in seats used to be.